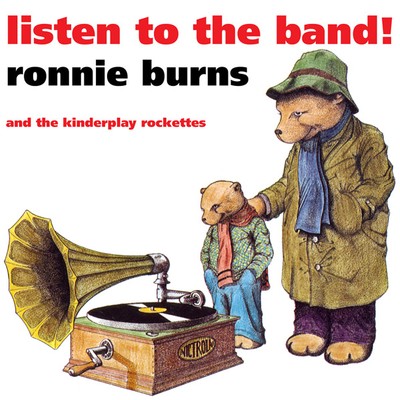 Listen to the Band, Volume 2
Artist

Ronnie Burns, AM (born 8 September 1946, Melbourne, Victoria, Australia) is an Australian rock singer and guitarist. He fronted the Melbourne band The Flies in the early 1960s, followed by a solo career into the 1970s and was a member of Burns, Cotton & Morris in the 1990s. He retired from performing in 2000.
Audio previews
Track Listing
This old man
Introduction to the band
Kookaburra
Let you hands go clap clap clap
Yellow submarine
Skip to my Lou
Here we go round the mulberry bush
She'll be coming 'round the mountain
Sing a rainbow
The wheels on the bus
A frog went walking
Here we go looby loo
Morningtown ride
One man went to mow
Boa constrictor
Row row row
Over the rainbow
Where to buy
Listen to the Band, Volume 2 is available for download from the iTunes Music Store.
It's available for streaming through Apple Music.
Listen to the Band, Volume 2 is available as as CD. It can be purchased online through Buywell Music or the Australian Music Centre which both offer secure online ordering.
Move CDs can be ordered through music retailers across Australia including Readings.
Product details
List price

$25.00 AUD

Release date

June 1977

Copyright

© 1977 Move Records

Phonogram

℗ 1977 Move Records

Category

Catalogue number

MD 3087

Barcode

EAN 9314574308723