Musical Portraits from the Salons of Paris
Harpsichordist Elizabeth Anderson recreates a concert from the Salons of Paris. This CD features a collection of grand and lively harpsichord 'character pieces' by composers Forqueray, Duphly and Ballbastre brought to life through Anderson's deft and accomplished playing.
In pre-revolutionary France, the salon was a meeting place for an international aristocracy. Noted aristocrats would stage several salon concerts for invited audiences every month. The 'character piece' or 'portrait piece', often inspired by and representing a celebrated Parisian personality of the time, thrived in this intimate environment.
Artist
Elizabeth Anderson has performed in no less than eleven international concert tours to Europe, Japan and Singapore. She is a regular guest lecturer and performer at universities and music schools throughout Australia.
Press quote
"Lively and sensitive ... lived up to the flamboyance of many of the pieces with exciting displays of virtuosity ... superb phrasing and sympathetic understanding of the music."
— The Scotsman
Audio preview
Track Listing
Performers
Composer
Where to buy
Musical Portraits from the Salons of Paris is available for download from the iTunes Music Store.
It's available for streaming through Apple Music.
Musical Portraits from the Salons of Paris is available as as CD. It can be purchased online through Buywell Music or the Australian Music Centre which both offer secure online ordering.
Move CDs can be ordered through music retailers across Australia including Readings.
Product details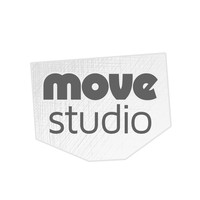 Recorded at the Move Records Studio, Melbourne Australia.