stack
In stack, composer and sound artist Ros Bandt brings to life the inner and outer sonic possibilities gleaned from the massive city stack, a fifty-five metre chimney stack designed to extract fumes from the new CITYLINK tunnel in the heart of Melbourne's underground.
Sounds captured from the cylinder, the external grid and internal resonant surfaces of experimental concrete, along with ambient sounds of the industrial extractor fans and the builders working, are woven into exciting new sonic art by this major artist.
Bandt herself performs on unusual sound sources such as the 18th century viola da gamba, medieval flutes, the Indonesian mallet instrument, the gender and percussion to explore this dungeon. Sections of the steel frame itself were electrified in order to generate a whole range of original percussion timbres. In the studios of the Australian Broadcasting Corporation, stack was able to be realised using a vast array of studio effects and extra recordings,mixed together with the site specific recordings.
This special hybrid CD / CD-ROM also features a special mix of stack accompanying a Quicktime movie - take the driver's seat through the Melbourne Citylink tunnels!
Artist

Ros Bandt is a composer performer and sound artist who is passionate about combining ancient and modern sonic practices. Her sound research has included building a medieval Pythagorean recorder and she directs the Australian sound design project on line at the Australian centre, The University of Melbourne.
Press quotes
"... an utterly gripping recording. Through its six tracks, Stack brings to life a 55-metre chimnet as a weird, eerie and compelling acoustic space. Psaltery and electrified metal have truly never sounded so good together."
— Australian Music Centre
"... rewarding listening"
— Melbourne Times
"The resulting music is luminous, hauntingly beautiful and often painfully sad."
— Andrew Ford, ABC 24 Hours
"The entire work seamlessly moves from one sound to another, layer and texture, gesture and line. There are no flat spots, no obvious structural devices, just the transformation of an industrial artifact into sound with meaning."
— RealTime Earbash
"From an unlikely location ... Ros Bandt has found inspiration ... something different."
— Chris Copas, The Star
"unusual ... adventurous ... a challenge for the investigative ear!"
— Bill Hoffmann, Canberra Times
Audio previews
Track Listing
Performers
Where to buy
stack is available for download from the iTunes Music Store.
It's available for streaming through Apple Music.
stack is available as as CD. It can be purchased online through Buywell Music or the Australian Music Centre which both offer secure online ordering.
Move CDs can be ordered through music retailers across Australia including Readings.
Product details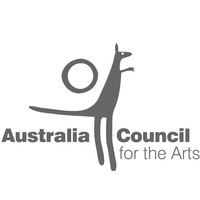 This recording project has been assisted by the Commonwealth Government through the Australia Council, its arts funding and advisory body.
List price

$25.00 AUD

Total playing time

58 minutes 47 seconds

Thanks to

Australia Council
Melbourne City Council


Release date

2001

Copyright

© 2000 Ros Bandt

Phonogram

℗ 2001 Move Records

Category

Catalogue number

MD 3245

Barcode

EAN 9314574324525