Stargazer
Ros Bandt explores the resonance of a large hollow concrete cylinder five stories underground in the Collins Place car park, Melbourne. Stargazer is an anthology of improvisations and compositions using recorders, psaltery, bells, cymbals, kalimba, pvc pipe and music boxes.
Artist

Ros Bandt is a composer performer and sound artist who is passionate about combining ancient and modern sonic practices. Her sound research has included building a medieval Pythagorean recorder and she directs the Australian sound design project on line at the Australian centre, The University of Melbourne.
Press quotes
"A nice ear for unusual sounds ... particularly evocative were the blend of cavernous recorded effects with psaltery in 'Genesis' ... real luxuriousness of sound."
— John Rockwell, The New York Times
"Don't be put off by the title. Ros Bandt has put together a remarkable series of sound experiments exploring the natural resonating capacities of an unlikely sound-space ... Bandt has a sensitive ear ..."
— Sounds Australian
Audio preview
Track Listing
Performers
Where to buy
Stargazer is available for download from the iTunes Music Store.
It's available for streaming through Spotify and Apple Music.
Stargazer is available as as CD. It can be purchased online through Buywell Music or the Australian Music Centre which both offer secure online ordering.
Move CDs can be ordered through music retailers across Australia including Readings.
Product details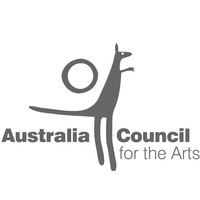 This recording project has been assisted by the Commonwealth Government through the Australia Council, its arts funding and advisory body.
List price

$25.00 AUD

Total playing time

66 minutes 1 seconds

Engineer

Martin Wright
Ros Bandt


Thanks to

Australia Council


Release date

1989

Copyright

© 1989 Ros Bandt

Phonogram

℗ 1989 Move Records

Category

Catalogue number

MD 3075

Barcode

EAN 9314574307528