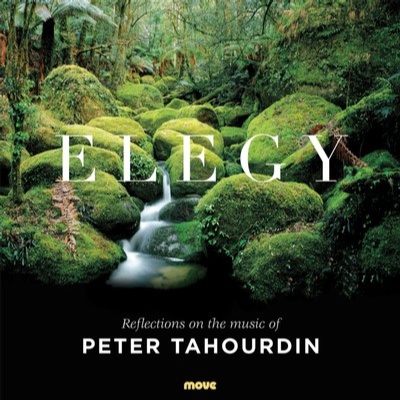 7 March 2017
Elegy - Reflections on the music of Peter Tahourdin
Elegy was launched at an event on 11 March 2017 at Melba Hall, University of Melbourne. This celebration of the life and work of one of the Melbourne Conservatorium's dearest friends.
Peter Tahourdin (1928-2009) was appointed to the staff of the Faculty of Music at the University of Melbourne in 1973, first as lecturer, then senior lecturer, in composition.
This city was to become his base for the rest of his life, composing, and teaching, pursuing his understated yet vibrant curiosity in chamber music, the orchestra, Indian music and music theatre. But it was his teaching and composing in electronic music that dominated this period. He developed one of the pioneering electronic studios in the world and he began a long friendship with Tristram Cary – another English composer who became an Australian one – and their lifelong exploration and enthusiasm quietly enriched our music and spawned a new generation of composers interested in the electronic field.
He retired from the University of Melbourne in 1988 at the age of 60 in order to work full-time as a composer.
Further reading

Tahourdin's compositional output covers a wide variety of genres, from orchestral music (including five symphonies) to chamber music and music for the theatre (mixed media, ballet and opera), choral, electronic and educational music.

This CD will be launched on 11 March 2017. It is a companion to the Australian composer's other Move CD "Exposé". It showcases solo pieces for cello and flute, electronic scores, and small ensemble pieces.