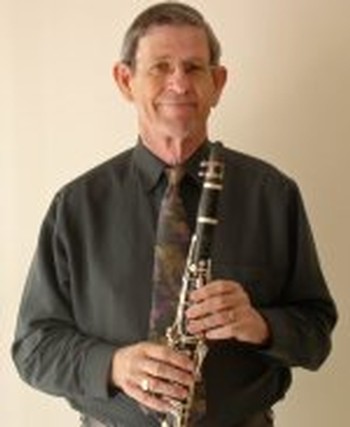 Floyd Williams
Floyd Williams is a Senior Lecturer in Clarinet at the Queensland Conservatorium Griffith University, Brisbane. He has performed with orchestras world wide as principal and solo clarinettist and is a leading lecturer in the clarinet.
He has served as clarinet tutor at the National Music Camp (Australia) and the World Youth Orchestra (Malaysia) and his former students occupy principal positions in several major symphony orchestras in Australia. His principal teachers were Harold Wright, Robert McGinnis and Richard Waller. Before coming to Australia Williams was Associate Professor of Clarinet at University of New Mexico.
He has performed as principal clarinettist with US orchestras, including the Savannah Symphony Orchestra, the Mobile Symphony Orchestra and the Orchestra of Santa Fe. He has appeared as a soloist with the Cincinnati Symphony Orchestra, the Orchestra of Santa Fe, the Queensland Philharmonic and the Queensland Symphony Orchestra. Festival appearances include the Darmstadt International Music Festival, several International Clarinet Congresses in the US, the 1991 Australasian Clarinet Conference and the 1993 National Clarinet and Saxophone Seminar in Melbourne.
In 1995 he presented a recital including the works of Australian composers at the International ClarFest in Tempe, Arizona. In 1996 he was invited to perform at the Paris ClarFest.
Williams has recorded for Custom Fidelity, Crystal Records, ABC Classics, Jade Records, Vox Australis, and of course, Move.
Floyd Williams is featured on the following titles
Performer: Clarinet and Bass Clarinet
This disc by Floyd Williams & JANUS illustrates the cross fertilisation of folk/popular and jazz genres that occur in classical music. The original premise was to play early music (14th - 16th centuries) on modern instruments without regard for any historian's "purist" concerns.

Performer: Clarinet and Bass Clarinet
Music for clarinet by Australian composers. Celebrating Australia's landscape, its spirit, its music and its composers, 'Dreamtracks' documents some of the best contemporary Australian music written for solo clarinet and piano and a variety of unusual chamber music combinations.
Floyd Williams also appears on

Performer
A retrospective compilation of some of the highlights of the music of the late Peter Sculthorpe. Many favourites are included.