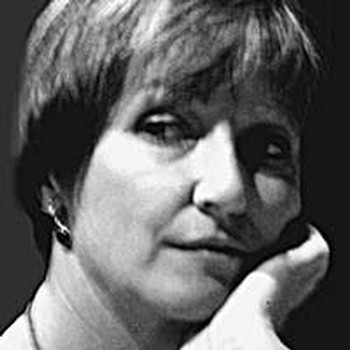 Helen Noonan
Soprano Helen Noonan is a Melbourne original. A trained actress. A trained singer. The striking feature of her work is its vocal and dramatic versatility which sees her playing roles from the straight operatic to contemporary operatic.
This includes such performances as Violetta in La Traviata; to Andre Greenwell's contemporary operatic Sweet Death; or in the stage musical - Carlotta in The Phantom of the Opera for example - a role she has performed over 1000 times.
The role Helen is best known for is as the Ghost of Opera in Chamber Made Opera's Recital - having performed the role (a solo 75 minute performance) to acclaim from London and Edinburgh, to Caracas and Costa Rica, to Hong Kong and all over Australia. This role required the height and brilliance of the Queen of the Night tessitura, and the dexterity and stamina of the 'sung/speech' which Helen developed over David Chesworth's underscoring.
Helen's passion is to portray characters who sing their stories. To sing without the limitations of convention.
Helen Noonan is featured on the following titles
Love songs through the ages. A Classic Case of Love is a collection of intimate, embracing, exquisite and well-known melodies crossing many centuries expressing in all its variety the many flavours and colours of the experience of love.
Performer: Soprano
Helen Noonan also appears on

While the past decade has seen recordings of Elisabeth Lutyens' chamber and choral works released to critical acclaim, her piano music has remained obscure. Pianist Arabella Teniswood-Harvey has carefully researched and here presents Lutyens' neglected piano repertoire.
Narrator: Soprano
Peter Constant plays classical guitar music by Australian composers. With Marion Schaap (guitar), Mardi McSullea (flute) and Helen Noonan (soprano).
Performer: Soprano