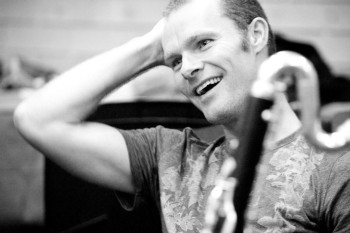 Jason Noble
Jason Noble appears on

Performer: clarinet
This is percussionist Claire Edwardes' fifth CD. Clairaudience is clear hearing, or the ability to perceive sound from outside sources, often in the spirit world. Psychics who are clairaudient hear voices, sounds or music that are not audible to the normal ear.
Jason Noble is a member of

Ensemble Offspring are Sydney's musical mavericks, uniting innovative Australian instrumentalists with a broad collective of collaborators to champion the music of tomorrow. Together we explore new ideas through living music that leaps across art form.