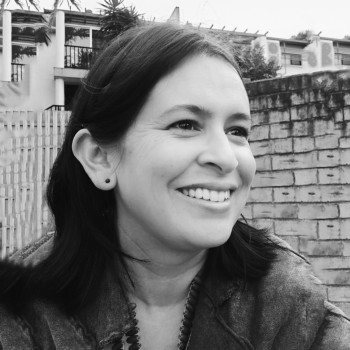 Jennifer Enchelmaier
Jennifer Enchelmaier is a sought-after collaborative pianist and language/diction coach for singers. She was recently appointed to sessional staff at the Queensland Conservatorium of Music, coaching and accompanying the post-graduate opera class, and was an accompanist for the 2022 Queensland Vocal Competition Festival.
She performed at the Newcastle Festival with internationally acclaimed violist Patricia Pollett and recorded Light in Dark, the solo piano works of Australian composer Tom Henry, at Move Records.
Jennifer studied piano at the Tasmanian Conservatorium with Beryl Sedivka, as well as chamber music with Professor Jan Sedivka. A private bursary enabled further study in France with Cécile Ousset and Odile Poisson. In 2004 Jennifer completed a Diplôme de fin d'études musicales at the Conservatoire National de Nice and was awarded a Premier Prix in piano, with distinction. Jennifer was a finalist at the 2006 Premio Fausto Zadra international piano competition (Italy) and subsequently was based in Glasgow, performing and recording new music for the University of Glasgow, where she worked with the Australian composer Graham Hair and the contemporary voice ensemble Scottish Voices, along with Scottish Opera's education department. Jennifer also collaborated with South African violinist Ian Watson (Dante Quartet) and English cellist Jessica Kerr (Kentigern Quartet), giving concerts in Glasgow and at Warwick University, as well as attending the Apeldoorn Internationale Stichting masterclasses in the Netherlands.
Following her return to Australia in 2008, Jennifer worked as a tutor and staff accompanist at the Melbourne Conservatorium and lectured French and German diction for singers. She performed Graham Hair's Transcendental Etudes at the Australian Piano Pedagogy Conference (Sydney) and has worked for Victorian Opera, The Melba Opera Trust, and Melbourne Opera. Jennifer was a founding member of Melbourne new music ensemble Six Degrees. Performance highlights included Beat Furrer's Poemas and Louis Andriessen's De Stijl in collaboration with Melbourne Conservatorium.
Jennifer Enchelmaier is featured on the following titles

Light in dark is a compendium of piano works by composer Tom Henry. There are a number of different stylistic influences in this newly recorded selection including jazz, pop, the diverse influences of renaissance polyphony, and 20th century modernism.
Performer: piano