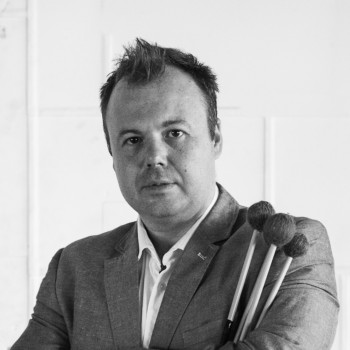 Joshua Hill
Joshua Hill completed his undergraduate and post-graduate study at the Sydney Conservatorium of Music.
He also studied Korean traditional music at the National Gugak Centre ins Seoul. Joshua is a core member of Australia's premier percussion ensemble SYNERGY PERCUSSION. He has also performed and recorded with many of Australia's orchestras and ensembles including the Sydney Symphony Orchestra, Australian Opera and Ballet Orchestra, Australian Chamber Orchestra, Canberra Symphony, Ensemble Offspring, Symphony Australis, Australian Baroque Brass, Taikoz, NSW Police Band and the Australian Air Force Air Command Band. Joshua has also been part of many recordings for ANIME, computer games and soundtracks for feature films.
Joshua Hill appears on
Performer: Percussion
Duo Blockstix is a unique and vibrant Australian ensemble featuring recorder player Alicia Crossley and percussionist Joshua Hill.