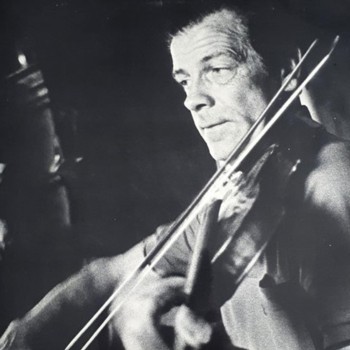 Pers Erik Olsson
Pers Erik Olsson (1912–1983) was a Swedish folk musician and member of a famous musical family from the province of Dalarna, north west of Stockholm.
His most famous tune, Låt till Far, was written to commemorate the 100th anniversary of the birth of his father, the well-known fiddler Pers Olof Olsson. Per Erik Olsson is the father to a third generation of violinists, the renowned folk fiddler, Pers Hans Olsson.
Compositions by Pers Erik Olsson appear on
Composer
FIKA is the latest recording from crossover ensemble Elysian Fields: beautiful music that plays and sings to the gathering of friends with food and fine conversation!

Composer
The concept behind "Lady Sings the Viol" was to create a CD of "covers" of popular tunes. Five very different singers individually and collectively perform songs from 1300 to the present day including music by Piaf, John Paul Jones (Led Zeppelin's bassist), Schubert and Australian composer Elena Kats-Chernin.