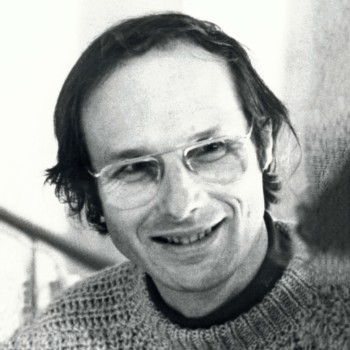 Ronald Sharp
Ronald Sharp (1929-2021) was a self-taught Australian organ builder whose most notable instruments were the organ at the Sydney Opera House (1979), the chapel at Ormond College, Melbourne (1974) and Perth Concert Hall (1976) as well as a number of others. He specialised in mechanical, tracker action instruments in the baroque tradition, but using modern materials.
Ronald Sharp: "I started building organs in 1960, the first being the new choir organ for St. Mary's Cathedral in Sydney. My quest was to bring the organ back into the family of musical instruments, into the world of appreciation of music lovers, from the mechanistic, isolated realm of enthusiasts and commercial manufacture. Beauty of tone was my major preoccupation along with lack of associated wind and mechanism noise and a new approach to player posture and operating convenience. Pipes were voiced to give an impression in the mind of the listener rather than technically reproducing the actual pipe sounds of traditional instruments. The Opera House Organ, like any instrument was to have a cohesion and unity within itself, but each of five Manual keyboards and Pedals was to contain elements of traditional national schools, where these were appropriate within the makeup and intended use of this Australian Concert Hall instrument, to bring our isolated country the nature of those other sounds."
Great excitement heralded the inauguration of the new Ormond College Organ when installation was completed early in 1974. Built by Ronald Sharp of Sydney, it was a recreation in modern materials of a small 18th century organ. Although the specification reads as that of a classical organ, the builder's intention was that the organ should be capable of being used in the performance of a wide range of music.
During the latter part of the 19th and early part of the 20th centuries, the action of organs underwent changes – from mechanical to pneumatic, electro-pneumatic and finally direct electric. None of the latter three has offered the responsiveness and control of attack which mechanical action provides. Sharp's Ormond College organ and his other mechanical organs restored the purely mechanical connection between the key and the pipe, allowing the player greater powers of expression and subtlety. Ronald Sharp first came to prominence in 1965 with the installation of a mechanical organ at Knox Grammar School in Sydney. He was the first Australian organ builder to re-evaluate his work in light of the Organ Reform movement which advocated a return to the old principles of construction in Europe. Sharp amazed organ builders and musicians alike by building instruments comparable with those built by the very large and long-established European firms. In 1979 his new instrument for the Sydney Opera House was opened. It has five manuals and 127 stops, and was then the largest mechanical organ in the world.
For a world renowned organ builder, Sharp had the somewhat unusual job as a filing clerk in the public service until the age of 29, when he was so impressed at a choral concert by the acoustic of St. Mary's Cathedral that he offered to build the cathedral an organ if they were to need one. Sharp had made some pipes in imitation of the famous organ in Capel, Southern Germany, and when the choirmaster at St. Mary's heard them he was so impressed by their sound that Sharp was comissioned to build his first organ there. Instead of taking up an apprenticeship like most aspiring organ builders, Sharp taught himself, obtaining his knowledge second-hand from magazine articles, books, recordings and photographs. Nevertheless he had enough genius and dedication for British Peter Hurford to wax lyrical about Sharp and the Knox Grammar School organ, his first mechanical organ, completed in 1965: "Here was a man who was a genius. Here you have an instrument that just opens its arms to meet you and says 'Come on, let's make music'. Now this is so rare that it was a sign to me that the man who built this has put his soul into it, not just work but the very essence of his being has gone into it."
Such praise earned Sharp a commission for the Sydney Opera House organ, on which he worked between 1970 and 1979. Meanwhile the 900-pipe Ormond College organ was manufactured in Sharp's Sydney workshops and freighted to Melbourne in thousands of pieces in December 1973. Within ten days it was assembled, then each of the 900 pipes had to be carefully 'voiced' – checking its sound in relation to the rest of the organ and the chapel's acoustic, a long, slow process that progressed at the rate of about 100 pipes per week. Sharp likened the process of voicing to that of Michelangelo carving a sculpture he could already see from a plain block of marble. The unvoiced organ was like the block of marble, and he had to "...[cut] away the rubbish to reveal the organ's true qualities." The result was a superlative instrument.
Credits

One of Move's all-time best sellers! Sydney City organist Robert Ampt and Amy Johansen perform a program of popular organ duets on the famous Sydney Opera House organ.
Contributor: Organ builder

Douglas Lawrence plays the Ronald Sharp Organ at Ormond College, Melbourne. An excellent disc of favourite organ works by Pachelbel, Buxtehude, Schiedt, Camidge and Greene.
Contributor: Organ builder