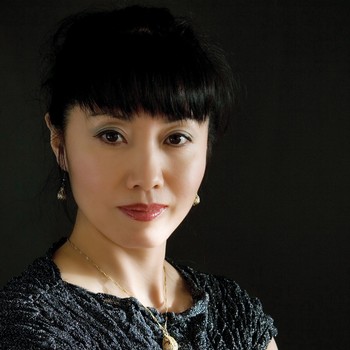 Photo: John Mi
Shu-Cheen Yu
Born in China, Shu-Cheen Yu began her career as a child star in Chinese traditional opera. Her early career in China, and for the last 15 years in Australia have been equally successful.
Born in China, Shu-Cheen Yu began her career as a child star in Chinese traditional opera. Her parents were members of the Shanxi province local opera company and they sowed the seeds that have made her such a versatile and engaging performer as an adult.

Before migrating to Australia in 1987, Shu-Cheen was one of China's best folk singers and a principal artist with the Shan-Xi province Beijing Opera Company and China's prestigious National Oriental Song and Dance Company. She made regular broadcasts on television and released five successful albums in China each of which was wildly successful.

Her career in Australia has been equally impressive. She has accumulated no less than 12 major national and international singing awards including New York Metropolitan Opera, Australia Regional Awards, London Royal Opera House Covent Garden Scholarship and the Placido Domingo International Opera Awards in Vienna. She has released three best-selling CDs produced by ABC Classics and is widely admired for her astonishingly pure and beautiful voice, her extensive and versatile repertoire and for her infectious enthusiasm and charisma that infuses every performance, be it a gala concert, cultural festival or intimate wedding.

Her powerful voice and shimmering presence have helped nations bridge the east/west divide, so much so that the Chairman of the Australian International Opera Awards, William Cowan commented: "She has proved to be an extraordinary diplomat for both China and Australia and the wider world." She has been a regular guest performer with Opera Australia, the nation's most prestigious opera company as well as principal soloist and guest artist at many diverse and renowned festivals, concerts and corporate events.
Shu-Cheen Yu is featured on the following titles

Performer: vocal
Since the release of Shu-Cheen's other CDs, Lotus Moon, Willow Spirit Song and Serenade with ABC Classics, many music lovers have suggested that they would like to hear her sing Lieder and other styles of repertoire. This CD is a collection of her favourite songs and ballads.