Argentine Cello
More than just Piazzolla, hear the tango as presented by 7 fantastic composers and performed by two of Australia's finest young musicians, Zoe Knighton (cello) and Amir Farid (piano).
This CD has been the result of a joint love of Argentine music, a love of the tango and a love of playing together. We have so enjoyed this repertoire and each time we visit these pieces, we feel more attached to them. There are some threads running through our choice of repertoire – the first being an ongoing connection between Europe (specifically Italy) and Argentina. Vincenzo Piazzolla (Astor's father) is quoted by his son as saying that all the best tango composers come from South Italy. We also follow a geographical thread with the region in Argentina known as the Pampas. Quite often, specific places give rise to a wealth of inspiration and it seems this region has done just that.
Artists

Zoe is at the fore of a new generation of performer intent on forging an innovative path for the enjoyment of 'classical' music. She is a founding member of Flinders Quartet

Pianist Amir Farid has been described as "a highly creative musician - a pianist of great intelligence and integrity. He brings strong musical substance to all that he does, imbuing it with his own particular experience and understanding", and who "in a well populated field...distinguishes himself for all the right reasons".
Press quotes
"I like this! Argentine tangos played by a pair of Australians. Talk about down to earth and under! I think this is actually the first time I have run across a whole disc of tango-related pieces from Argentina. There are a couple of song transcriptions along the way, but they all have some form of that rhythm behind them. Even the sonata by Constantino Gaito (1878-1945), though its first two movements are in three, has the rhythm of the tango in the final one. The variety in this program is such that one never feels oppressed. Each of these composers has something different to say, and Knighton and Farid are in love with the idiom and it shows. (The performers) are very musical and play with warmth and sensitivity, and they are recorded resonantly and clearly."
— D Moore, American Record Guide
"Artists who baulk at the challenge of filling up an entire CD with music might to worse that listen to all 74 minutes of this one, with its two players tackling a repertoire of great expressive scope…Knighton and Farid make a sensitive and attentive duo."
— Phil Vendy, 2MBS Fine Music magazine
Audio previews
Track Listing
Performers
Composers
Where to buy
Argentine Cello is available for download from the iTunes Music Store.
It's available for streaming through Spotify and Apple Music.
Argentine Cello is available as as CD. It can be purchased online through Buywell Music or the Australian Music Centre which both offer secure online ordering.
Move CDs can be ordered through music retailers across Australia including Readings.
Product details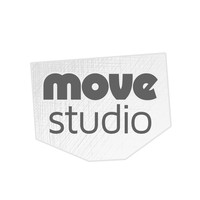 Recorded at the Move Records Studio, Melbourne Australia.
List price

$25.00 AUD

Total playing time

73 minutes 26 seconds

Contributor

Aidan Barrett


Engineer

Vaughan McAlley


Editing

Vaughan McAlley


Mastering

Martin Wright


Venue

Move Records Studio


Thanks to

Penelope Witt
Richard Gubbins


Release date

2011

Copyright

© 2011 Move Records

Phonogram

℗ 2011 Move Records

Categories

Catalogue number

MD 3347

Barcode

EAN 9314574334722