Bridges, Volume 2
Monash University based Chamber Melange present an exciting collection of modern music from Czech and Romanian composers influenced by European folk music and/or neo-classicism.
This CD focusses on music written by Czech and Romanian composers between the 1930s and 2008, including Otmar Mácha, Alfred Mendelsohn, Tiberiu Olah, and Bohuslav Martinů. Many of the composers featured here were influenced by European folk music and/or neo-classicism, and as such "accessbility" is a keyword that can be readily used to describe the programme. A CD for those interested in music that falls outside of the mainstream but at all times totally engaging.
Chamber Melange, the artists on this piece consist of two leading Monash University staff, Tamara Smolyar (piano) and Ivana Tomášková (Violin).
Artist

World class musicians Ivana Tomaskova (violin) and Tamara Smolyar (piano).
Audio previews
Track Listing
Sonata for violin and piano Paul Constantinescu

Allegro moderato
Andante
Allegro assai
Elegie for violin and piano Otmar Mácha

Piano sonatina Tiberiu Olah

Allegro ritmico
Andante cantabile
Allegro ritmico

Five madrigal stanzas for violin and piano Bohuslav Martinů

Moderato
Poco allegretto
Andante moderato
Scherzando, poco allegro
Poco allegro

Partita for violin solo Alfred Mendelsohn

Prelude
Fugue
Endeavour Bells for piano Livia Teodorescu-Ciocănea

Sonatina Semplice for violin and piano Petr Eben

Allegro giusto
Moderato e cantabile
Vivace e accentato
Performers
Composers

Livia Teodorescu-Ciocănea is currently on the academic staff at Romania's National University of Music teaching musical analysis. She has written theatrical, orchestral, concertos, chamber and solo works, and has had her scores performed across Europe and in Australia.
Where to buy
Bridges, Volume 2 is available for download from the iTunes Music Store.
It's available for streaming through Apple Music.
Bridges, Volume 2 is available as as CD. It can be purchased online through Buywell Music or the Australian Music Centre which both offer secure online ordering.
Move CDs can be ordered through music retailers across Australia including Readings.
Product details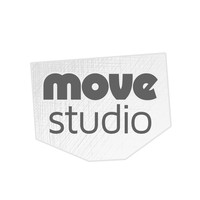 Recorded at the Move Records Studio, Melbourne Australia.
List price

$25.00 AUD

Contributor

Ales Nebesky
Benjamin Thomas


Engineer

Martin Wright
Vaughan McAlley


Venue

Move Records Studio


Thanks to

Monash University


Release date

2010

Copyright

© 2010 Monash University

Phonogram

℗ 2010 Move Records

Categories

Catalogue number

MD 3342

Barcode

EAN 9314574334227