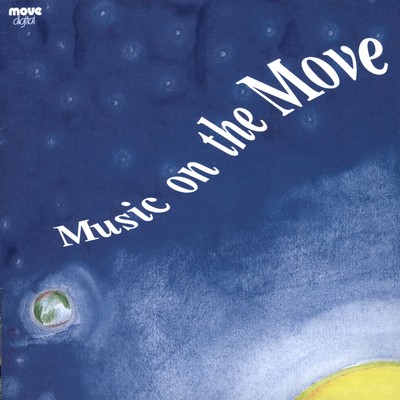 Music on the Move
Highlights from 29 Move CDs. A fantastic selection of music from Australia's longest-running independent classical label. Twenty-nine ear-grabbing tracks selected from our catalog. Top Australian performers and composers featured in organ, chamber, choral, Australian, classical, improvisational and early music.
Track Listing
Guitar Concerto in D minor Presto
Por allí pasó un cavallero
Nocturne in E♭ major
Concert Etude
Bird Suite Tail Feathers
Sonata in F Andante and Allegro
La Monmartel ou la Brunoy
Etude in F minor, Op. 25 No. 2
Let the balloon go
Be Thou my vision
Toccata in E minor
Sonata in G for two flutes and continuo Presto
Shasta Rondo
Soneto lombardo
Victimæ paschali laude
Suitte 3 in B minor Ouverture
Jesu meine Freude
Come wolf, come swimmer
Somewhere out there
Duo 5 in F major Poco allegremente
Torquing Points
Pipistrelli gialli I
Toccata in F major
In dir ist Freude
Douce dame joile
Riding on the Rim
Adagio Sostenuto
Wonderful Copenhagen
Footsteps
Where to buy
Music on the Move is available as as CD. It can be purchased online through Buywell Music or the Australian Music Centre which both offer secure online ordering.
Move CDs can be ordered through music retailers across Australia including Readings.
Product details
List price

$5.00 AUD

Release date

1996

Copyright

© 1996 Move Records

Phonogram

℗ 1996 Move Records

Category

Catalogue number

MD 3150

Barcode

EAN 9314574315028