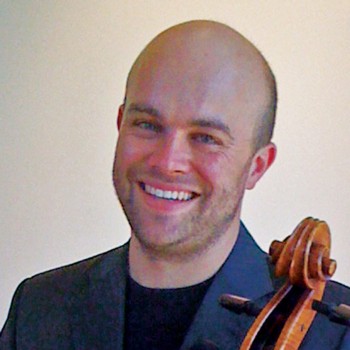 Alister Barker
Alister Barker studied at the Royal Northern College of Music with Kim Bak Dinitzen and Karine Georgian. Since returning to Australia in 2005, he has performed frequently in Melbourne as a soloist, chamber and orchestral musician.
Alister has broadcast live on ABC Classic FM and 3MBS FM and attended the Australian National Academy of Music between 2007 and 2009 as a student of Howard Penny and Nicholas Bochner.
He performs as a casual musician with Orchestra Victoria, Victorian Opera, the Melbourne Symphony Orchestra, The Melbourne Chamber Orchestra and numerous other organisations. Passionate about music education, Alister has taught extensively both the UK and Australia. Further details about Alister can be found at www.alisterbarker.com
Alister Barker is featured on the following titles

This CD brings together collaborations between Japanese violinist Miwako Abe (Pollard, Okamoto), Melbourne cellist Alistair Barker (Pertout) and MKH, with solos especially written for him by Gabriella Vici and Andrian Pertout. The title Shichiseki is from the duo violin and piano work by Japanese composer Kanako Okamoto and is the Japanese Star Festival held on 7th July, coincidentally MKH's birthday.
Performer: cello
Alister Barker also appears on

A collection of Michael Kieran Harvey's compositions from 2007-2013 ranging in mood from the relatively serious to cheerful pastiche. Harvey is joined by the very brightest young instrumentalists Australia has to offer.
Performer: Cello

This is composer Eve Duncan's third release, a 2-CD set, and it heralds new approaches in her music.
Performer

A collection of chamber music by Australian composer Eve Duncan. This new CD features recordings of her work performed by artists from Australia and overseas including the Australian National Academy of Music String Ensemble and Michael Kieran Harvey.
Performer: Cello