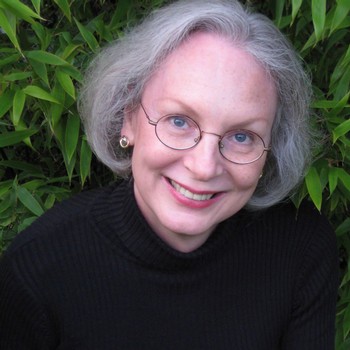 Anna Freeman
Anna Freeman has held the position of Professor for Trumpet and Wind Chamber Music at the "Hochschule für Musik und Tanz Köln, Aachen Campus" Germany since 1999. In Aachen she teaches modern and historic trumpets, instrumental and pedagogy didactic, as well as chamber music and chamber music didactic for winds and brass.
 
She has held other positions at The Victorian College of the Arts (Melbourne University), Canberra Institute of the Arts, School of Music (Australian National University) and the Hochschule für Musik Winterthur Zürich.
 
Anna began her orchestral career with the Melbourne Symphony Orchestra and later with the Stadtorchester Winterthur, Switzerland. Simultaneously she built a career as a soloist and chamber musician on the baroque and modern trumpets, making numerous recordings as well as publishing methods, editions and new compositions for both of these instruments.
 
A foremost specialist in virtuoso baroque trumpet playing, Anna's musicianship and exceptional technique have earned her an international reputation for the interpretation of music from the 17th and 18th centuries.'Bach's 'Mass in B minor' ... the instrumental hero of the evening was the principal trumpeter, a brilliant performance in unusually testing music.'
(The Sydney Morning Herald)
'... embellished the second 'Brandenburg' with astonishing agility on the valveless trumpet.'
(The Dominion, New Zealand)
'This concerto (Torelli) ... on the natural trumpet was a brilliantly accomplished performance ... the finest baroque trumpeter in this country.'
(The Canberra Times)
'... quite untroubled by the trumpets high register ... has the enviable gift of negotiating high trills and passage work without creating discomfort for the listener.'
(The Age, Melbourne)
Anna Freeman is featured on the following titles
This CD features sonatas and suites by Corelli, Torelli, Telemann, Purcell and Handel and rarely heard sonatas by Molter, Grossi and Biber recorded here for the first time.
Performer: Baroque Trumpet
Anna Freeman also appears on

The Victorian Time Machine, directed by Richard David Hames, was an instrumental and vocal ensemble which grew out of the Victorian College of the Arts. Composers on this disc are Guillaume Dufay, Richard David Hames, Barry Conyngham and James Fulkerson.
Performer