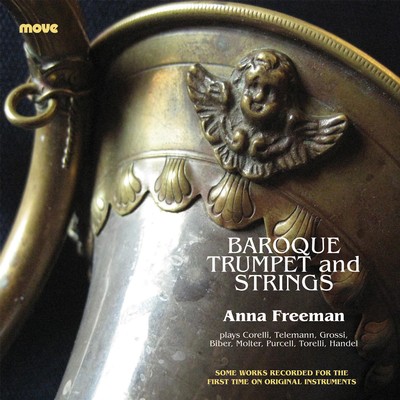 Baroque Trumpet and Strings
Arguably one of Australia's finest Baroque trumpeters, Paul Plunkett's latest CD features sonatas and suites by Corelli, Torelli, Telemann, Purcell and Handel and rarely heard sonatas by Molter, Grossi and Biber.
Supported by some of Australia's finest baroque string and keyboard players, Plunkett has created a musically and historically valuable CD.
Artist

Paul Plunkett has established an outstanding international reputation as a trumpet soloist and teacher. Some of his greatest acclaim has come from his baroque trumpet playing, a field in which he is one of the finest exponents. In his native land Australia, he has performed as a soloist with many of its symphony orchestras and performed regularly as guest Principal Trumpet and Soloist with the Australian Chamber Orchestra.
Press quotes
"Plunkett plays beautifully with sensitivity to the style."
— Historic Brass Society Newsletter
"The very best recording available of the natural trumpet."
— Summit Records, USA
Audio preview
Track Listing
Performers
Composers
Where to buy
Baroque Trumpet and Strings can be purchased online through Buywell Just Classical or the Australian Music Centre which both offer secure online ordering.
This title is also available in (or can be ordered through) many fine music retailers across Australia, including Thomas' and Readings.
Product details