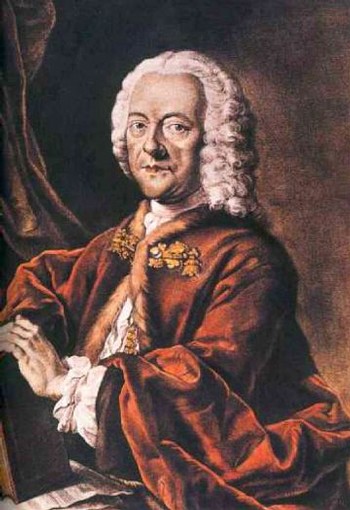 Georg Philipp Telemann
Georg Philipp Telemann (1681–1767) was a German Baroque composer and multi-instrumentalist. Almost completely self-taught in music, he became a composer against his family's wishes.
Telemann was one of the most prolific composers in history (at least in terms of surviving oeuvre) and was considered by his contemporaries to be one of the leading German composers of the time—he was compared favourably to his friend Johann Sebastian Bach, who made Telemann the Godfather and namesake of his son Carl Philipp Emanuel, and George Frideric Handel, whom Telemann also knew personally.
Telemann's music incorporates several national styles: French, Italian, and Polish. He remained at the forefront of all new musical tendencies and his music is an important link between the late Baroque and early Classical styles.
Compositions by Georg Philipp Telemann appear on