More Bizarre or baRock
"The hottest, hippest harpsichord in the world today" said one critic of the best selling Bizarre or baRock. Melbourne harpsichordist Elizabeth Anderson has returned to the studio for the long awaited sequel.
Barock is a German word, which originally meant 'bizarre'. The word 'rock', incidentally, was used early in the 20th century as a euphemism for sexual congress and later became a generic musical term. It was not until early in the 20th century that the word Barock was used in Germany to describe the music of Bach's time. When Sir Charles Burney first used it in his German Tour diary (1733), he explained that it meant 'course and uncouth', much as writers then used the word 'Gothic'. In architecture, the word Barock was applied from about 1867 to the highly-decorated style of the 17th and 18th centuries in Austria and Germany.
Therefore, to apply the term Baroque (French/English spelling) with all its shades of meaning is to extend the boundaries of Baroque music far beyond the dates that have traditionally been set for it.
This CD explores 'Baroque' harpsichord music across four centuries: it ranges from Peerson's early programatic cameo, through traditional Baroque repertoire by Bach, Vivaldi, Couperin, Telemann and Purcell to the music of jazz greats, Alec Templeton and Dave Brubec.
Artist
Elizabeth Anderson has performed in no less than eleven international concert tours to Europe, Japan and Singapore. She is a regular guest lecturer and performer at universities and music schools throughout Australia.
Press quotes
"Elizabeth Anderson's latest compact disc may well prove startling. Certainly, it is one of the most delightfully entertaining recitals on the instrument I've heard in a long time."
Read full review
— Neville Cohn, Oz Arts Review website
"... a reminder that classical music doesn't need to be serious all the time ... Elizabeth Anderson marries her taste to a good sense of humour and delivers a fascinating program that ranges from Bach to boogie."
— Tony Way, The Age - Green Guide
"Anderson is a dynamic and imaginative player. I enjoy her energetic rendition of Mozart's Rondo alla Turca. She also has a sensitive, introverted side; and several of the pieces she has programmed for this recording, like Herbert Howells's poignant 'Lambert's Fireside', show her in that light. The harpsichord is supported in some pieces by a jazz rhythm section of bass, drums, and vibes, in various combinations. The Australian didjeridu makes an appearance in Ron Nagorcka's 'This Beauteous Wicked Place'."
— American Record Guide,
Audio previews
Track Listing
Performers
Composers
Where to buy
More Bizarre or baRock is available for download from the iTunes Music Store.
It's available for streaming through Apple Music.
More Bizarre or baRock is available as as CD. It can be purchased online through Buywell Music or the Australian Music Centre which both offer secure online ordering.
Move CDs can be ordered through music retailers across Australia including Readings.
Product details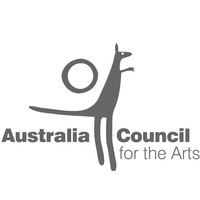 This recording project has been assisted by the Commonwealth Government through the Australia Council, its arts funding and advisory body.
(track 18)