Capella Corelli Plays Handel and Telemann
Capella Corelli has long been one of Australia's foremost baroque chamber ensembles. In this recording they present a collection of sonatas by Handel and Telemann written for various combinations of the baroque violin, recorder, violin da gamba and harpsichord.
Four of the five sonatas recorded here belong to the da chiesacategory, that is to say, the movements are types other than dances. Telemann's Sonata in D, on the other hand, is a sonata da camera, composed of the four standard movements of the late Baroque suite. Chronologically this is the first published work amongst those recorded here, the second of a set of six sonatas printed in Frankfurt in 1715 and dedicated to Prince Johann Ernst Duke of Saxony.
Artist

Capella Corelli, one of Australia's foremost baroque chamber ensembles, was formed 21 years ago. The violin works of the great Italian virtuoso Arcangelo Corelli and of his Italian predecessors were the initial inspiration for the group.
Press quotes
"The musicians play the pieces totally in keeping with the spirit of the music; it's again a CD I've played time and time again."
— Sophie Masson, The New Englander
"Period pioneers maintain the standard."
— Sydney Morning Herald
"It is commendable that Move should capture some of the country's leading earlier music players on disc ... Capella Corelli displays a great dal of technical security and rhythmic tautness ..."
— Tony Way, The Age - Green Guide
Audio preview
Track Listing
Sonata in D major, for Violin and Baso Continuo, HWV 371 George Frideric Handel

Affettuoso
Allegro
Larghetto
Allegro

Suite in E major, No. 5, for Harpsichord, HWV 430 George Frideric Handel

Prelude
Allemande
Courante
Air (and variation) "The Harmonious Blacksmith"

Sonata in F for Recorder, Violin and Basso Continuo Georg Philipp Telemann

Andante
Allegro
Largo
Allegro

Sonata in A major, for Violin and Basso Continuo, HWV 361 George Frideric Handel

Andante
Allegro
Adagio
Allegro

Sonata in C major, for Recorder and Basso Continuo, HWV 365 George Frideric Handel

Larghetto
Allegro
Larghetto
A tempo di Gavotti
Allegro

Sonata in D major, for Violin and Basso Continuo, TWV41-D1 Georg Philipp Telemann

Allemanda (Largo)
Corrente (Vivace)
Sarabanda
Gigue
Performers
Composers

Georg Philipp Telemann (1681–1767) was a German Baroque composer and multi-instrumentalist. Almost completely self-taught in music, he became a composer against his family's wishes.

George Frideric Handel was a German-British Baroque composer, famous for his operas, oratorios, and concertos. Handel's music was well known to such later composers as Haydn, Mozart, and Beethoven.
Where to buy
Capella Corelli Plays Handel and Telemann is available for download from the iTunes Music Store.
It's available for streaming through Apple Music.
Capella Corelli Plays Handel and Telemann is available as as CD. It can be purchased online through Buywell Music or the Australian Music Centre which both offer secure online ordering.
Move CDs can be ordered through music retailers across Australia including Readings.
Product details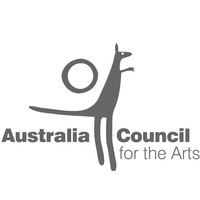 This recording project has been assisted by the Commonwealth Government through the Australia Council, its arts funding and advisory body.