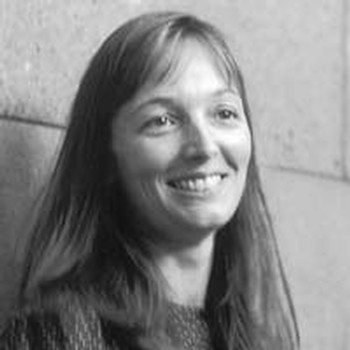 Linda Kent
Linda has been a core member of the Elysium Ensemble and has performed with such notable artists as Walter van Hauwe, Han Tol, Eva Legène and Stanely Ritchie. Her playing has been critically acclaimed for its sensitivity, insight and sense of style.
Linda Kent arrived in Melbourne in 1984 after completing a Bachelor of Music degree at the University of North Carolina as an organist. She later an MMus degree in harpsichord from the University of Melbourne and in 1996 furthered her studies at the Early Music Institute (University of Indiana) with Elisabeth Wright.
She has participated in many Australian and American music fesitvals as soloist and associate artist and regularly records for the ABC.
Her teaching appointments in Australia have included the University of Melbourne, the Victorian College of the Arts and La Trobe University.
Linda Kent is featured on the following titles

Performer: Harpsichord
Two of Australia's finest baroque musicians perform Telemann's rarely heard 'Sonate Metodiche' for Baroque flute and continuo. This disc contains six Telemann sonatas which exhibit all the wonderful variety, exploitation of colour and detailed ornamentation characteristic of the high Baroque.

Performer: Voice Flute
First release of the complete suites for Flûte du Voix by Charles Dieupart, includes two suites copied by J.S. Bach.
The Elysium Ensemble has been acclaimed by critics for its exciting performances, fine musicianship and authoritative interpretations of music from the Baroque and Classical repertoire.

Performer: Baroque Violin
Intimate music from the court of Versailles and the salons of Paris performed by eminent Early Music ensemble, Elysium.
Linda Kent also appears on
Performer: Organ
This CD features sonatas and suites by Corelli, Torelli, Telemann, Purcell and Handel and rarely heard sonatas by Molter, Grossi and Biber recorded here for the first time.

Performer
Conductor André de Quadros has assembled six highly acclaimed choirs, the New Monash Orchestra, tenor soloist Dwayne Jones and organist Linda Kent to perform Berlioz' masterwork.
Linda Kent is a member of

La Compañia, established in 1997, is dedicated to the music of the 16th century with a primary focus on loud winds and percussion, improvisation being a key element of the group's performance.