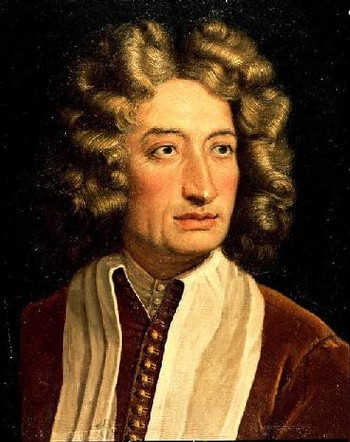 Arcangelo Corelli
Arcangelo Corelli (1653-1713) was a great violinist and composer of music for the violin and other stringed instruments. His influence on violin playing was considerable, leading to the great Italian school of violinists, which included several of his pupils.
His compositions are distinguished by a beautiful flow of melody and by a mannerly treatment of the accompanying parts, which he is justly said to have liberated from the strict rules of counterpoint.
His concerti grossi have often been popular in Western culture. For example, a portion of the Christmas Concerto, Op. 6 No. 8, is in the soundtrack of the film Master and Commander: The Far Side of the World. He is also referred to frequently in the novel Captain Corelli's Mandolin.
Compositions by Arcangelo Corelli appear on