Golden Sounds
Ian King returns to the studio once more to enthrall us with the golden sounds of his tuba. Featuring works by Falla, Corelli, Rimsky-Korsakov, Debussy, Ravel, Gershwin and much more!
On his first CD for Move, Ian King wowed us with his virtuoso abilities as a young man giving the first tuba recital ever in Wigmore Hall in London. His sequel disc, Tuba Magnifique, older recordings were paired with new recordings made especially in the Move Records studio.
Now at last, a complete new studio CD that shows that after nearly 40 years, Ian King can still conjure up that golden sound! On this recording, Golden Sounds, you'll be enthralled by arrangements of works by de Falla, Corelli, Rimsky-Korsakov, Debussy, Ravel, Gershwin, a movement from Ian King's own tuba concerto and much more.
By the way, the painting on the front cover is also by Ian King. What talent!
Artist

In 1955, Ian King gave the first Australian performance of Vaughan Williams' Tuba Concerto, and has since given many other concerto performances in Australia, England and Europe, including concertos for bassoon and horn. In 1958 he recorded a solo disc for an Australian recording company, and has made many subsequent appearances on radio and television, as well as in the concert hall, as soloist and in chamber music.
Audio preview
Track Listing
Performers
Composers
Where to buy
Golden Sounds is available for download from the iTunes Music Store.
It's available for streaming through Apple Music.
Golden Sounds is available as as CD. It can be purchased online through Buywell Music or the Australian Music Centre which both offer secure online ordering.
Move CDs can be ordered through music retailers across Australia including Readings.
Product details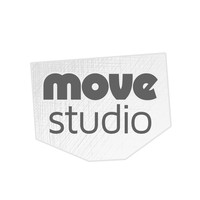 Recorded at the Move Records Studio, Melbourne Australia.
List price

$25.00 AUD

Total playing time

70 minutes 1 seconds

Engineer

Thomas Grubb


Venue

Move Records Studio


Release date

2003

Copyright

© 2003 Move Records

Phonogram

℗ 2003 Move Records

Category

Catalogue number

MD 3276

Barcode

EAN 9314574327625