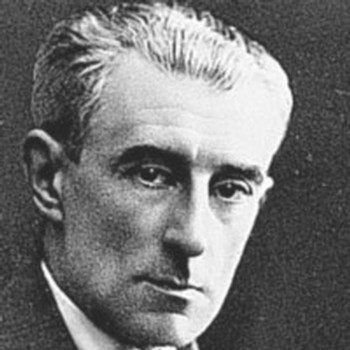 Maurice Ravel
Many consider Ravel as a major composer for the piano as well as a genius of orchestration. But it is always a surprise to discover how few works make up his total output for the instrument. All his compositions for piano can be performed in under two and one half hours.
What is equally remarkable is the high quality of each of these compositions. There is no single work that could be described as less than successful, even including the early pieces, which bear many traces of Chabrier, Faure and Satie. In the way he uses these influences rather than submitting to them, Ravel is immediately himself.
Art, for Ravel, was a fabulous construct which portrayed the spirit in a number of disguises. He was adept at assuming qualities he did not possess. His Spanish music - the Alborada del gracioso, the opera L'heure espagnole, the infamous Bolero - is more Spanish than that of most Spanish composers. His assumption of classical disguise - Le Tombeau de Couperin, the Sonatine - shows a fascination with eighteenth century musical forms. The tension imposed by the juxtaposition of these forms against his idiosyncratic harmonic language was a source of energy and inspiration for him. Above all, he was most at home in the fields of magic and mythology - Daphnis and Chloe, the Ma mere l'oye Suite and Gaspard de la Nuit.
He had a great love of artifice and was quite pleased when his compositional method was compared to that of a jeweller. Perhaps his sensibility was one that was unable to express itself fully except in the world of the unreal. However he was an archetypal twentieth century artist in the way he sought objective musical symbols, creating a world with its own laws and logic.
Compositions by Maurice Ravel appear on