Tuneful Percussion
One of International Record Review's "Best Discs of 2000". Nominated for Best Classical CD at the 2001 Aria Awards.
This album was performed on authentic instruments including Grainger's own staff bells and steel marimba. Many previously unrecorded works are included.
Nominated for Best Classical CD at the 2001 Aria Awards!
It took musicians about 60 years to realise the beautiful possibilities of the Saxophone family. How long will it be before the rich quality of the percussion section will be used in full?
So said the ever before-his-time Percy Grainger in 1926. The famous Australian composer's life-long fascination with percussion instruments began in Paris in 1900 when he was inspired by the sonorities and clear tones of the Balinese and Javanese gong orchestras. Later he turned to designing his own unique 'tuneful' percussion, including a set of staff bells and a steel marimba, which he deposited in his Melbourne museum in the mid 1930s.
Rarely used since and never before recorded, these instruments now take centre stage on this new recording of Grainger's complete music for percussion. With the assistance of the Grainger Museum and some recently discovered manuscripts, the Woof! percussion quartet presents a most unusual and authentic listening experience.
Artists

Woof! is a Melboune-based percussion ensemble and has been broadcast both on 3MBS FM and ABC Classic FM. It has premiered a number of Australian works and its membership is drawn from all over Australia.

Percy Aldridge Grainger (1882-1961) is one of Australia's best known composers. A brilliant arranger of folk music but also a pioneer in percussion and electronic music, Grainger's Warriors was recently heard in the opening ceremony of the Sydney 2000 Olympics.
Press quotes
"Move Records has released a charming and fascinating disc of the composer's music that I believe comes closer to Percy's spirit than anything on Chandos's first 16 volumes ... not only a delightful CD - and one of the best sounding that I've heard from Move - but also an important one."
— Andrew Ford, ABC 24 Hours
"one of the most engaging CDs I've encountered in years ... fascinating liner notes"
Read full review
— Neville Cohn, OzArts Review
"remarkable arrangements ... excellent liner notes ... 3 stars (exceptional)"
— Michel Faligand, Percussions, France
"This impeccable, crystal-clear recording allows every detail to be heard ... a tintinnabulation to delight the ear ... Pure pleasure!"
— International Record Review
"this delightful disc ... adds up to a very satisfying whole ... fine performances ... enormous variety ... recorded sound is excellent."
— BBC Music Magazine
"What does this well-known composer have to do with percussion music? Quite a bit as it turns out, thanks to the efforts of the Woof! percussion ensemble"
— Percussive Arts Society, USA
"Woof! performs the 16 titles splendidly ... excellent booklet notes ... A real find!"
— The Delian, USA
"clearly a labour of love ... this is a fine album filled with uniquely delightful music ... the booklet is a model of clarity."
— Gary S. Dalkin, musicweb.uk
"Great music, great playing ... this CD is finely produced. The extraordinary wide palette of sounds - pecussive and others - has been exquisitely captured."
— Malcolm Gillies, Sounds Australian Journal
"an extremely fine Melbourne-produced disc that is as unusual as it is delightful."
— Bill Hoffmann, Canberra Times
"well-produced disc ... dazzling ... Grainger's very own creations are expertly deployed by Woof! in this varied program of folksong arrangements, transcriptions of ethnic music and original compositions."
— Tony Way, The Age - Green Guide
"This CD recording is unique ... diverse ... has an immense variety of instrumentation very finely performed ... a definite must"
— Alison Eddington, Percussive Arts Society Australia
"there are many fine moments on the CD ... a lot to enjoy."
— 2MBS FM
"constantly diverting music ... fascinating liner notes ... one of the most engaging CDs I've encountered in years."
— Sophie Saxe-Lehrman, The West Australian
"a valuable resource for teachers in schools, either in the percussion studio or to illustrate an aspect of the classroom music syllabus."
— Amanda Watson, ASME Journal
Audio preview
Track Listing
Performers
Composers

Many consider Ravel as a major composer for the piano as well as a genius of orchestration. But it is always a surprise to discover how few works make up his total output for the instrument. All his compositions for piano can be performed in under two and one half hours.

Johann Sebastian Bach was a German composer, organist, harpsichordist, violist, and violinist whose sacred and secular works for choir, orchestra, and solo instruments drew together the strands of the Baroque period and brought it to its ultimate maturity.

Claude-Achille Debussy was a French composer. Along with Maurice Ravel, he was one of the most prominent figures working within the field of impressionist music, though he himself intensely disliked the term when applied to his compositions.
Where to buy
Tuneful Percussion is available for download from the iTunes Music Store.
It's available for streaming through Apple Music.
Tuneful Percussion is available as as CD. It can be purchased online through Buywell Music or the Australian Music Centre which both offer secure online ordering.
Move CDs can be ordered through music retailers across Australia including Readings.
Product details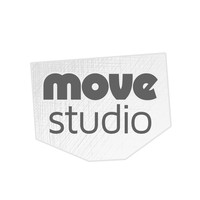 Recorded at the Move Records Studio, Melbourne Australia.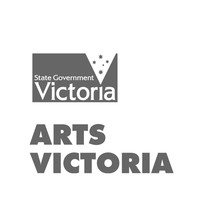 This recording is supported by the Victorian Government through Arts Victoria - Department of Premier and Cabinet.
List price

$25.00 AUD

Engineer

Martin Wright


Mixing

Martin Wright
Vaughan McAlley


Mastering

Thomas Grubb
Vaughan McAlley


Venue

Move Records Studio


Thanks to

Arts Victoria


Release date

August 2000

Copyright

© 2000 Move Records

Phonogram

℗ 2000 Move Records

Categories

Catalogue number

MD 3222

Barcode

EAN 9314574322224