The Impressionists
In his debut CD for Move Records, Stephen McIntyre presents a beautiful collection of well-known impressionist piano favourites by Claude Debussy, Maurice Ravel and Erik Satie. Includes the famous "Children's Corner Suite" and "Gaspard de la Nuit".
Think of impressionism and a Monet painting comes to mind. Experience the joy of musical impressionism here then with three famous French composers, Debussy, Ravel and Satie - admirably interpreted by pianist Stephen McIntyre, making his debut CD for Move Records.
In this well-filled disc (77 minutes), you'll find Debussy's sets of "Images" and the famous "Children's Corner" suite paired up with Ravel's "Gaspard de la Nuit" and the gorgeous "Gnossiennes" of Satie.
Artist

Stephen McIntyre is known nationally and internationally as one of Australia's most eminent pianists. He is the chosen accompanist of many singers and instrumentalists, a sought-after concerto artist and chamber music player.
Press quotes
"Stephen McIntyre is a great communicator - not only through the keyboard, but in his whole attitude to music. His unfussy, elegant performances have a way of going straight to the heart of whatever he plays ... This is a fine album from one of this country's master performers." ★★★★
— Michael Shmith, The Sunday Age
"My Australian CD of the year."
— Tony Way, The Age - Green Guide
"At the core is a terrific reading of Ravel's masterpiece 'Gaspard de la Nuit' and his playing of the little 'Trois Gnossiennes' of Satie makes me wish for an entire Satie cycle ... it's Satie as I've never heard before."
— Anthony Clarke, The Bulletin
"McIntyre revels in this lush and hazy atmosphere where bells, water, goldfish and mischievous sprites vie for attention ... he has a sensitivity to colour and a good sense of perspective ... This is a stylish and thoughtful recital; when can we expect another?"
— Tony Way, The Age - Green Guide
"beautifully expressive performances ... masterly assurance ... This is certainly a disc for lovers of fine piano music ... realised in equally fine playing."
— Bill Hoffmann, Canberra Times
"There is clarity here, and wit ... [McIntyre] also shows great taste. In short, it's the playing of a gentleman ... better than many others ... The bowler-hatted Satie would, I think, have enjoyed Stephen McIntyre."
— Andrew Ford, ABC 24 Hours
Audio previews
Track Listing
Reflets dans l'eau 5:39
Hommage à Rameau 7:10
Mouvement 3:26
Cloches à travers les feuilles 3:54
Et la lune descend sur le temple qui fut 4:58
Poissons d'or 3:31
Doctor Gradus ad Parnassum 2:22
Jimbo's Lullaby 3:25
Serenade for the Doll 3:09
The Snow is Dancing 2:42
The Little Shepherd 2:25
Golliwog's Cakewalk 2:58
Ondine 6:37
Le Gibert 7:15
Scarbo 9:36
Gnossiennes No. 1 3:03
Gnossiennes No. 2 1:46
Gnossiennes No. 3 2:28
Performers
Composers

Claude-Achille Debussy was a French composer. Along with Maurice Ravel, he was one of the most prominent figures working within the field of impressionist music, though he himself intensely disliked the term when applied to his compositions.

Many consider Ravel as a major composer for the piano as well as a genius of orchestration. But it is always a surprise to discover how few works make up his total output for the instrument. All his compositions for piano can be performed in under two and one half hours.
Where to buy
The Impressionists is available for download from the iTunes Music Store.
It's available for streaming through Apple Music.
The Impressionists is available as as CD. It can be purchased online through Buywell Music or the Australian Music Centre which both offer secure online ordering.
Move CDs can be ordered through music retailers across Australia including Readings.
Product details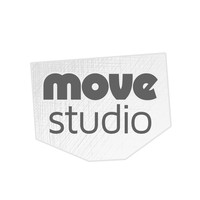 Recorded at the Move Records Studio, Melbourne Australia.