La Follia
"La Follia" variations by Corelli, Vitali, Vivaldi, Scarlatti, with stunning performances by German recorder virtuoso Susanne Ehrhardt accompanied by the acclaimed Australian harpsichordist Jacqueline Ogeil.
The 1998 concert program of "La Follia" variations presented by German recorder virtuoso, Susanne Ehrhardt and Australian harpsichordist, Jacqueline Ogeil was enthusiastically received by audiences and critics. Indeed the program was so popular they decided to make a CD!
"La Follia" has proven to be one of the most popular and enduring harmonic progressions from the Renaissance and Baroque period. Throughout history "La Follia" has been used by many great composers including Corelli and Vivaldi, right through to Liszt and Rachmaninoff. This CD contains a wide selection of "La Follia" variations by Baroque composers, including one of the most well known settings, by Corelli — "La Follia" from Sonata Op 5, No 12. This work is Corelli at his best, displaying an endless imagination through a succession of variations in ever changing moods and metres. Likewise the setting by Vitali also featured, contains a wealth of variation and invention. The CD also includes Vivaldi's Concerto in d minor Op 3 No 8, widely regarded as one of his finest concertos. It has on occasion been singled out as the Baroque concerto par excellence. Other settings by Chédeville and Scarlatti are also featured.
German recorder virtuoso, Susanne Ehrhardt has performed with leading chamber orchestras including Virtuosi Saxoniae, Dresdener Chamber Orchestra, Leipziger Chamber Orchestra, Berliner Virtuosen and Berliner Staatskapelle and Berliner Barockorchester of the Radio Sinfonie Orchestra Berlin. As a soloist Susanne has given very successful concerts in nearly all countries of Europe, Russia, USA, South America, Japan, South-East Asia and Australia.
Harpsichordist and organist Jacqueline Ogeil, has studied with internationally acclaimed harpsichordists Gustav Leonhardt, Colin Tilney and John O'Donnell. She is in demand as an accompanist, having accompanied many of Australia's best Early Music practitioners. As a soloist she has performed in Australia, Europe and Canada. She has recorded for ABC-FM and 3MBS FM.
Artists
After extensive study overseas, Jacqueline Ogeil has performed in the Melbourne International Festival of Organ and Harpsichord, as well as the Melbourne Fringe, Castlemaine, Port Fairy and Collins Street Festivals. She has recorded for the ABC and 3MBS, was a semi-finalist for the Young Achiever of the Year awards and is a recipient of the Queen Elizabeth II Silver Jubilee Trust award.

Susanne Ehrhardt plays recorder, historical clarinet and chalumeau as a solo performer.
Press quotes
"In an impressive performance the German recorder virtuoso, Susanne Ehrhardt, and the Melbourne harpsichordist, Jacqueline Ogeil recalled these original romping gestures (of "La Follia") in fiery and impetuous climaxes."
— Keith Field, Herald Sun
"a lively, rapidly articulated account of Corelli's "La Follia" ... Ehrhardt is a seductive player. She can also sustain a white-hot level of performance with few signs of discomfort. Ogeil showed her best in self-sublimating responsiveness to Ehrhardt's line."
— Clive O'Connell, The Age
"it (Corelli) is the last lively dish in a tasty and beautiful menu of Baroque music ... the musicians complement each other admirably, with great elan, deftness and vitality and mercurial liveliness that is exciting indeed."
— The New Englander
Audio preview
Track Listing
Concerto in D minor, Op. 3, No. 8 Antonio Vivaldi

Allegro
Larghetto e spiritoso
Allegro

Sonata, Op. 5, No. 6 Arcangelo Corelli

Grave
Allegro
Allegro
Adagio
Adagio
Sonata in G minor, K 31 Allegro Domenico Scarlatti
Concerto di sonate a violino, violincello, e cembalo, Op. 4, No. 12, "Follia" Tomaso Antonio Vitali
Sonata in B minor, K 87 Domenico Scarlatti

Sonata in G minor Tomaso Antonio Vitali

Vivace
Alla breve (Fuga a Cappella)
Largo
Allegro ma non presto
Sonata Op. 5, No. 12, "Follia" Arcangelo Corelli
Performers
Composers

Arcangelo Corelli (1653-1713) was a great violinist and composer of music for the violin and other stringed instruments. His influence on violin playing was considerable, leading to the great Italian school of violinists, which included several of his pupils.

Giuseppe Domenico Scarlatti (1685–1757) was an Italian composer who spent much of his life in the service of the Portuguese and Spanish royal families.

Antonio Lucio Vivaldi was an Italian Baroque composer, priest, and virtuoso violinist. Vivaldi is recognised as one of the greatest Baroque composers, and his influence during his lifetime was widespread over Europe.
Where to buy
La Follia is available for download from the iTunes Music Store.
It's available for streaming through Apple Music.
La Follia is available as as CD. It can be purchased online through Buywell Music or the Australian Music Centre which both offer secure online ordering.
Move CDs can be ordered through music retailers across Australia including Readings.
Product details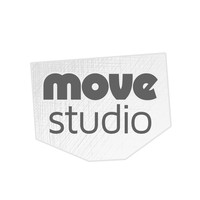 Recorded at the Move Records Studio, Melbourne Australia.
List price

$25.00 AUD

Producer

John O'Donnell


Engineer

Martin Wright
Vaughan McAlley


Editing

Vaughan McAlley


Venue

Move Records Studio


Release date

1998

Copyright

© 1998 Move Records

Phonogram

℗ 1998 Move Records

Categories

Catalogue number

MD 3211

Barcode

EAN 9314574321128