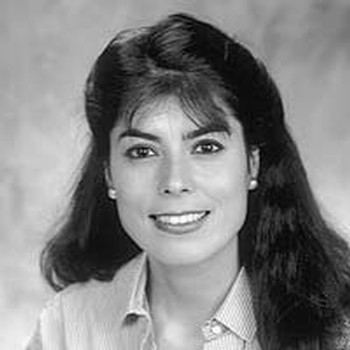 Jacqueline Ogeil
After extensive study overseas, Jacqueline Ogeil has performed in the Melbourne International Festival of Organ and Harpsichord, as well as the Melbourne Fringe, Castlemaine, Port Fairy and Collins Street Festivals. She has recorded for the ABC and 3MBS, was a semi-finalist for the Young Achiever of the Year awards and is a recipient of the Queen Elizabeth II Silver Jubilee Trust award.
Jacqueline Ogeil (B. Mus., B. Mus. Ed., MMus., University of Melbourne) has studied with internationally acclaimed harpsichordists Gustav Leonhardt (Amsterdam, 1993), Colin Tilney (Toronto) and John O'Donnell (Melbourne). As a student she won the prestigious Royal South Street Competition (Ballarat) and Heidelberg Eisteddfod in 1988 (both as a pianist), and in 1989 the Rotary International Foundation Scholarship to study harpsichord with Tilney, being the sole awardee in a district comprising 64 clubs and the youngest recipient in 40 years. In 1995 she was awarded a Queen Elizabeth II Silver Jubilee Trust Award and was a semi-finalist for the Young Achiever of the Year Awards.
Ogeil's abilities in continuo realization have put her in demand as an accompanist. She has played continuo with artists such as Gerald English (Monteverdi Vespers, Collins Street Grand Music Promenade 1995), Cynthia O'Brien and Ruth Wilkinson of Capella Corelli (1995), Ensemble Gombert (A Purcell Commemoration 1995), Fonte Musicale (Venice Revered 1996), Lucinda Moon and Gary Ekkel (Cantatas of the French Baroque 1996), and recently with Berlin recorder virtuoso Susanne Ehrhardt (La Follia), with whom she toured Europe with in July 1998. She also plays with the Melbourne Symphony Orchestra.
Ogeil has been a guest Lecturer at the Victorian College of the Arts School of Music (1996) on The art of figured bass accompaniment on the harpsichord and organ, Artist-in-Residence at the Central Queensland Conservatorium of Music, Mackay campus, 1996, and presenter of five lecture/recitals for the National Trust's Johnson Collection (1996) on The Eighteenth-Century World of Fashion, Manners and Style.
As a soloist she has performed in Australia, Europe and Canada, has recorded for the ABC FM (twice on Young Australia) and 3MBS FM. Her compact disc The Virtuoso Harpsichord was recorded in April 1995 and released in July 1995. In July 1996 she recorded her second compact disc Buxtehude at the Harpsichord released in September 1997 as part of the Sacred Heart Early Music Festival. 1998 has seen the release of her third CD 'La Follia' with the Berlin recorder virtuoso Susanne Ehrhardt and her first concert tour of Europe.
Throughout her career as a harpsichordist Ogeil has championed modern compositions written for the instrument. In 1994 she gave the first Australian performance of Naji Hakim's Shasta (Five movements for harpsichord) and produced the world's first recording of that work on CD. Hakim acclaimed the recording, writing ' ... excellent playing. Your interpretation of Shasta is superb, both energetic and poetical.' He subsequently purchased fifty copies of the CD.
Jacky Ogeil has just turned 30. Stepmother of 5, she has just returned from a highly successful European concert tour, released her third CD as a harpsichordist / organist and was awarded recently 'best first years sales consultant' for selling over $9.5 million in real estate with no previous experience.
Jacqueline plays a harpsichord built by Marc Nobel (Melbourne 1988). It is a copy of a 17th century Flemish instrument by Jean Couchet. Its pitch is A=415.
Jacqueline Ogeil is featured on the following titles

"La Follia" variations by Corelli, Vitali, Vivaldi, Scarlatti, with stunning performances by German recorder virtuoso Susanne Ehrhardt accompanied by the acclaimed Australian harpsichordist Jacqueline Ogeil.
Performer: Organ and Harpsichord

Acclaimed harpsichordist Jacqueline Ogeil performs a selection of rarely heard Buxtehude harpsichord pieces. Most of Buxtehude's harpsichord works were only found in the 20th century. They are light and entertaining pieces of a secular nature.
Performer: Harpsichord

Vibrant young Melbourne-based harpsichordist, Jacqueline Ogeil showcases the virtuosic, dramatic and passionate sides of the harpsichord.
Performer: Harpsichord