The Virtuoso Harpsichord
Vibrant young Melbourne-based harpsichordist, Jacqueline Ogeil showcases the virtuosic, dramatic and passionate sides of the harpsichord.
Vibrant young Melbourne harpsichordist Jacqueline Ogeil showcases the very virtuosic side of the harpsichord in a CD featuring J. S. Bach's 'Fantasia and Fugue', 5 sparkling sonatas by Scarlatti, Handel's 'Suite in B flat', Rameau's elegant 'Troisème Concert', and the premiere recording of Naji Hakim's suite 'Shasta' – Ogeil studied with the award winning composer while in Paris where he told her to make the work "bite and scratch".
Ogeil hopes that this disc will dispel any ideas that the harpsichord is old-fashioned or lacking in tonal colour. By chosing works with flair, this young talented performer demonstrates the dramatic and passionate side of the instrument.
Artist
After extensive study overseas, Jacqueline Ogeil has performed in the Melbourne International Festival of Organ and Harpsichord, as well as the Melbourne Fringe, Castlemaine, Port Fairy and Collins Street Festivals. She has recorded for the ABC and 3MBS, was a semi-finalist for the Young Achiever of the Year awards and is a recipient of the Queen Elizabeth II Silver Jubilee Trust award.
Press quotes
"There's little doubting Ogeil's technical skill ... but more interesting is her musicality, in evidence from the arresting opening bars of the Bach Fantasy through to the extreme contrasts of the first of Harkim's pieces. A varied program ... the ends up saying something cogent and particular about the harpsichord."
— Andrew Ford, 24 Hours (ABC)
"Jacqueline Ogeil gives passionate and energetic performances ... (including) a suite by Naji Hakim, with whom she is studying in Paris."
— Barney Zwartz, The Age
"Ogeil's playing is full of excitement and digital dexterity."
— Tony Way, The Age - Green Guide
"Ogeil's interpretations are fluent, expressive and elegant ... a solid performance with panache worthy of a musician of greater experience and fame."
— Christopher Price, Soundscapes
Audio preview
Track Listing
Fantasia 6:00
Fuga 5:30
Sonata in C Major, K. 420 Domenico Scarlatti 5:11
Sonata in C Major, K. 421 Domenico Scarlatti 4:15
Sonata in A Minor, K. 175 Domenico Scarlatti 3:59
Sonata in C Major, K. 513 Domenico Scarlatti 5:10
Prelude 1:57
Sonata 1:59
Air & Variations 4:23
La Lapopliniere 4:35
La Timide 8:15
Tambourins 3:07
Rondo 3:49
Aria 2:16
Capriccio 4:39
Recitativo 1:19
Toccata 3:59
Performers
Composers
Where to buy
The Virtuoso Harpsichord is available for download from the iTunes Music Store.
It's available for streaming through Apple Music.
The Virtuoso Harpsichord is available as as CD. It can be purchased online through Buywell Music or the Australian Music Centre which both offer secure online ordering.
Move CDs can be ordered through music retailers across Australia including Readings.
Product details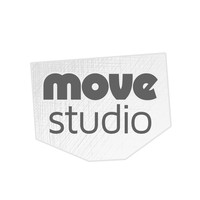 Recorded at the Move Records Studio, Melbourne Australia.
List price

$25.00 AUD

Total playing time

70 minutes 23 seconds

Producer

John O'Donnell


Engineer

Martin Wright


Editing

Martin Wright
Vaughan McAlley


Venue

Move Records Studio


Release date

1995

Copyright

© 1995 Move Records

Phonogram

℗ 1995 Move Records

Category

Catalogue number

MD 3167

Barcode

EAN 9314574316728