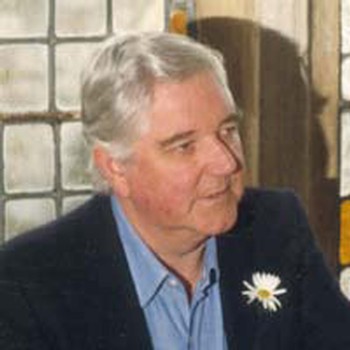 Brian Brown
For over three decades Brian Brown has been at the forefront of new Australian music. His music is passionate, individual and in many ways uniquely Australian. He has recieved numerous state and national Arts Council grants for both composition and performance.
The music on 'Spirit of the Rainbow' and 'Wildflowers' is a manifestation of his personal expression. It could be said that, as a performer and through his work as Head of Improvisation Studies at the Victorian College of the Arts (a position he recently retired from), he has encouraged more than any other individual, the development of an Australian identity in music.
A multi-instrumentalist, Brown played tenor and soprano saxophone, flute and alto flute, pan pipes, synthesisers, bells, and even the leather bowhorn made by Tasmanian sculptor Garry Greenwood. A feature on the Australian jazz circuit since the 1950s, he was best known for his original compositions, which drew on traditional and experimental jazz as well as crossing boundaries into world music, classical and opera.
'Wildflowers' (1984) blended sounds of the Australian bush with free jazz. As an educator, Brian Brown was remembered for his enthusiasm for encouraging students to break with convention. A founding head of the jazz and, later, improvisation studies program at the Victorian College of the Arts, he encouraged students to look beyond the influences of American jazz and find an individual, more Australian sound.
''He was an amazing man, a very open-minded individual who had amazing ideas about contributing to music by working in your own original voice,'' said former student Alex Pertout.
Music Council of Australia's Richard Letts wrote that Brown was ''enormously influential in setting jazz in Melbourne on its distinctive course'' and that ''his legacy can be heard every night of the week in music venues across Melbourne and beyond''. In fact, Brown's philosophy influenced creative music-making Australia-wide.
Brian Brown is featured on the following titles

The sensitive and imaginative piano of Tony Gould combines with Brian Brown's passionate flute, haunting pan pipes and saxophone. Some themes were composed especially for the duo, others are the result of spontaneous improvisation.
Performer: Flute, Pan Pipes, Saxophone
Composer
Producer

Composed in 1984, Wildflowers blends sounds of the Australian bush with free jazz. The title track, plus eight more, is music liberated from any obligation to fashion or idiom.
Composer
Compositions by Brian Brown also appear on
Flautist Derek Jones, and pianist Leigh Harrold present this anthology of contemporary Australian Flute Music.
Composer
John Lewis' music combines romantic and classical, blues and jazz. These pieces were originally written for the Modern Jazz Quartet, and here they live on, freshly interpreted by Alan Lee (vibraharp), Jo Abbott (piano), Ivan Rosa (bass) and Ben Hendry (drums).
Composer
Brian Brown also appears on

Some of Australia's finest players of spontaneous, improvised music display their remarkable talents on this disc compiled from two previously released LPs. Conducted by John Sangster.
Performer: Flutes