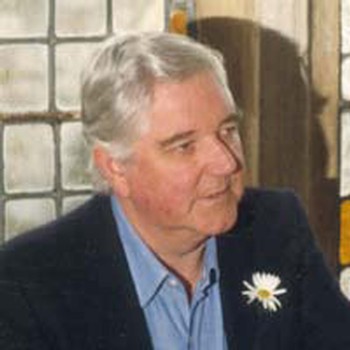 Brian Brown
For over three decades Brian Brown has been at the forefront of new Australian music. His music is passionate, individual and in many ways uniquely Australian. He has recieved numerous state and national Arts Council grants for both composition and performance.
He plays soprano saxophone, alto flute, pan pipes, and bells.
The music on 'Spirit of the Rainbow' is a manifestation of his personal expression. It could be said that, as a performer and through his work as Head of Improvisation Studies at the Victorian College of the Arts (a position he recently retired from), he has encouraged more than any other individual, the development of an Australian identity in music.
Brian Brown is featured on the following titles

Performer: Flute, Pan Pipes, Saxophone, Composer
The sensitive and imaginative piano of Tony Gould combines with Brian Brown's passionate flute, haunting pan pipes and saxophone. Some themes were composed especially for the duo, others are the result of spontaneous improvisation.
Compositions by Brian Brown also appear on
Composer
John Lewis' music combines romantic and classical, blues and jazz. These pieces were originally written for the Modern Jazz Quartet, and here they live on, freshly interpreted by Alan Lee (vibraharp), Jo Abbott (piano), Ivan Rosa (bass) and Ben Hendry (drums).
Brian Brown also appears on

Performer: Flutes
Some of Australia's finest players of spontaneous, improvised music display their remarkable talents on this disc compiled from two previously released LPs. Conducted by John Sangster.