Music Of John Lewis
John Lewis' music combines romantic and classical, blues and jazz. These pieces were originally written for the Modern Jazz Quartet, and here they live on, freshly interpreted by Alan Lee (vibraharp), Jo Abbott (piano), Ivan Rosa (bass) and Ben Hendry (drums).
The decision to begin performing the music of John Lewis is one that was not taken lightly. First up, there is the concern with the jazz police, whose reaction will no doubt be to regard the playing of many of John's compositions, and in this particular instrumentation, with that derogatory term, "covers" (although people who perform, let's say, Beethoven string quartets don't seem to attract the same labelling). Also, of course, there is the terrifying prospect of having our versions of these and other pieces compared with those of the Modern Jazz Quartet (MJQ).
Nevertheless, our intense interest, love and respect for John Lewis' music has allowed us to overcome these objections on the grounds that this is music which we love to play, music that we (and others) have never heard the MJQ perform "live", (and never will), and music which was composed specifically for our instrumentation and which deserves to be performed by whomsoever desires to do so, given the jazz musician's on-going desire for self-expression and to spread joy and happiness whilst doing so.

About John Lewis' music, Gunther Schuller (composer, conductor, author and French hornist), has this to say:
"In a very simple, unspectacular way, he (Lewis) combines the romantic and the classical in a judicious blending. His great melodic gift is very much in evidence. John has that rare ability to create a melody which is thoroughly conventional, immediately hummable, sounds as if one had heard it somewhere before, and yet is in fact absolutely original. Above all, his music has that unassailable quality of rightness, for which there is no substitute."

The pieces John Lewis created for the MJQ provided the group with a framework within which there is ample room for improvisation, and thus the aforementioned self-expression. Often though, as with most of the best-written and inspired music, it is the compositions themselves that linger in the ear of the behearer long after the soloists have had their say. The combined influences of European classical music and the essence of the blues in many of his pieces make John Lewis, compositions most satisfying to perform, as is the concept of simultaneous improvisation from the piano and vibraharp very much in the manner of a traditional New Orleans front line going all-out together. Or a Bach two-part invention.
Artist
Press quotes
"So, this delightful album by vibesman Alan Lee and a thoroughly empathetic band is cause for celebration"
— Kenny Weir, Herald Sun
"Lee evokes the classic MJQ sound ... Lee is the most commanding soloist, but Abbott does offer some assured contapuntal playing in tandem with him, while Rosa and Hendry provide the kind of uobtrusive support that this type of 'chamber jazz' requires"
— Adrian Jackson, Rhythms
Audio previews
Track Listing
Performers
Composers

For over three decades Brian Brown has been at the forefront of new Australian music. His music is passionate, individual and in many ways uniquely Australian. He has recieved numerous state and national Arts Council grants for both composition and performance.

John Aaron Lewis (1920 – 2001) was an American jazz pianist and composer best known as the musical director of the Modern Jazz Quartet.

Piotr Ilyich Tchaikovsky was a Russian composer of the Romantic era. He wrote some of the most popular concert and theatrical music in the classical repertoire, including the ballets Swan Lake, The Sleeping Beauty and The Nutcracker, and the 1812 Overture.
Where to buy
Music Of John Lewis is available for download from the iTunes Music Store.
It's available for streaming through Apple Music.
Music Of John Lewis is available as as CD. It can be purchased online through Buywell Music or the Australian Music Centre which both offer secure online ordering.
Move CDs can be ordered through music retailers across Australia including Readings.
Product details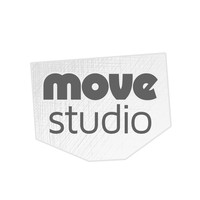 Recorded at the Move Records Studio, Melbourne Australia.
List price

$25.00 AUD

Total playing time

56 minutes 12 seconds

Engineer

Vaughan McAlley


Editing

Vaughan McAlley


Mastering

Martin Wright


Venue

Move Records Studio


Release date

2006

Copyright

© 2006 Move Records

Phonogram

℗ 2006 Move Records

Category

Catalogue number

MD 3303

Barcode

EAN 9314574330328