Gould Plays Gould
Some of Australia's finest players of spontaneous, improvised music display their remarkable talents on this disc compiled from two previously released LPs. Conducted by John Sangster.
The music is a collection of original pieces by Tony Gould; some completely scored and others partly improvised.
The influences of music and musicians long admired, including Ives, Mahler, Stravinsky, John Sangster, Bill Evans and Keith Jarrett, South American, Indian and Japanese music, are evident in such evocatively titled works as 'Kashmir Remembered', 'A Kind of Hoe-Down', 'Duel' and 'Lament'.
In the four movement piece entitled 'Improvisation for Piano and String', each movement is named after a musician who influenced Tony's musical output at the time, e.g. 'Brown', 'Hounslow', 'Sangster' and 'Barnard'.
Directed and conducted by John Sangster, 'Gould Plays Gould' also features performances by Alex Pertout, Graeme Lyall, Keith Hounslow and Pro Musica Strings.
Artist

Pianist and composer Tony Gould is one of Australia's most respected musicians. His career has embraced many styles of music, not least jazz and other improvisatory musics in addition to traditional and contemporary classical musics. He gives many concerts each year and for 50 years he has been involved in an extraordinary number of recording projects both as pianist and composer and has been at the forefront of music education in Australia via various tertiary institutions in Melbourne and throughout Australia.
Press quotes
"Improvised music is an adventure in creativity when it succeeds and contemporary jazz always takes the greatest risks. This type of music is better heard than analysed."
— Mike Daly, The Age - Green Guide
"'Gould Plays Gould' is a most enjoyable musical experience. Tony Gould is one of the top jazz pianists in Australia ..."
— Ian Brand,
"This set beautifully showcases a very talented jazz musician that we have here in Australia and who commands our attention because of his ability"
— Allan Moyle, The University of Adelaide
"There are some delightful duets between the pianist and vibist John Sangster."
— The Age
Audio preview
Track Listing
Performers
Composer

John Sangster was one of the most talented Australian jazz musicians of all time, a technician and creator who embraced and understood more styles of music than any other.
Where to buy
Gould Plays Gould is available for download from the iTunes Music Store.
It's available for streaming through Spotify and Apple Music.
Gould Plays Gould is available as as CD. It can be purchased online through Buywell Music or the Australian Music Centre which both offer secure online ordering.
Move CDs can be ordered through music retailers across Australia including Readings.
Product details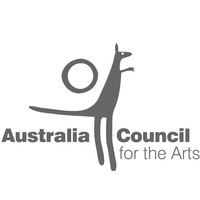 This recording project has been assisted by the Commonwealth Government through the Australia Council, its arts funding and advisory body.
List price

$25.00 AUD

Total playing time

78 minutes 52 seconds

Thanks to

Australia Council


Release date

June 1998

Copyright

© 1998 Move Records

Phonogram

℗ 1998 Move Records

Categories

Catalogue number

MD 3021

Barcode

EAN 9314574302127