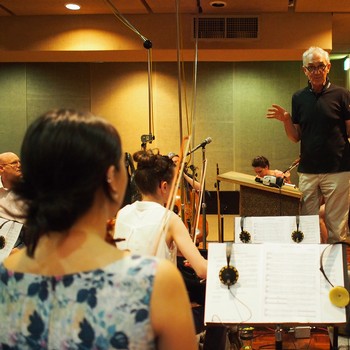 C-ZEE Orchestra
A group of orchestral players used by composer Cezary Skubiszewski in his film soundtrack recordings. The players are based in Melbourne, Australia.
C-ZEE Orchestra appears on

There's much variety in Cezary Skubiszewski's music for the soundtrack to the documentary about the life of Australian costume designer and three-time Oscar winner Orry-Kelly. It covers a wide range of popular 20th century musical styles – and there's never a dull moment.
Performer

This CD won Best Soundtrack Album in the APRA/AMCOS Screen Music Awards on 12 November 2014. This is the original music score for the film The Broken Shore, composed by Cezary Skubiszewski.
Performer