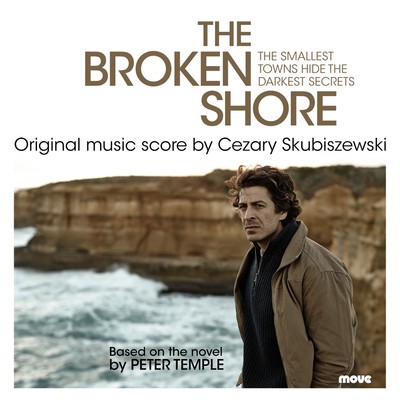 The Broken Shore
This is the original music score for the film The Broken Shore, composed by Cezary Skubiszewski. The Broken Shore premiered 2 February 2014 on ABC television and is available on DVD from Hopscotch.
The film is a faithful and beguiling adaptation boundary-defying novel The Broken Shore by award-winning Peter Temple who said: "I think Essential Media have done a terrific job with TBS - great writers, great cast, really intelligent direction and photography."
Artist

Polish-born Cezary Skubiszewski is one of Australia's leading film composers, with award-winning hits such as La Spagnola, Bootmen and Two Hands to his credit. He is the recipient of numerous awards from the AFI, APRA and the Australian Guild of Screen Composers.
Audio previews
Track Listing
Performers
Where to buy
The Broken Shore can be purchased online through Buywell Just Classical or the Australian Music Centre which both offer secure online ordering.
This title is also available in (or can be ordered through) many fine music retailers across Australia, including Thomas', Discurio and Readings.
Product details
List price

$25.00 AUD

Release date

March 2014

Copyright

© 2013 Cezary Skubiszewski

Phonogram

℗ 2014 Move Records

Category

Catalogue number

MD 3373

Barcode

EAN 9314574337372