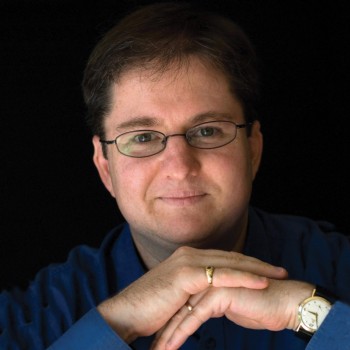 Calvin Bowman
Calvin Bowman is acknowledged to be one of Australia's finest young musicians. He is well known as an outstanding musician who strives to attain nothing less than perfection.

During his undergraduate course at The University of Melbourne he consistently topped his year with polished performances of works from all periods of music, but his greatest passion is for the organ works of J.S. Bach. And one of his long term goals is to record the complete organ and harpsichord works of J.S. Bach.
As well as being an outstanding organist, he is respected as a harpsichordist and accompanist as well.
After completing his masters of music at The University of Melbourne, Calvin went on to study in Paris with the organ maestro David Moroney and eminent teacher Susan Landale. In 1996 - 97, he was the first Australian to receive a Fulbright Scholarship for the visual and performing arts and recently completed a doctorate of music arts at Yale University.
Calvin Bowman is featured on the following titles
Calvin Bowman presents an expert reading of J.S Bach's 'Little Organ Book' - a microcosm of Bach's compositional and improvisational genius.
Performer: Organ
Compositions by Calvin Bowman also appear on

Under the direction of Professor Emeritus Peter Godfrey, CBE the Trinity College Chapel Choir performs a stunning selection of rarely heard Carols, Psalms and Anthems
Performer
Composer
Calvin Bowman is a member of

The Elysium Ensemble has been acclaimed by critics for its exciting performances, fine musicianship and authoritative interpretations of music from the Baroque and Classical repertoire.