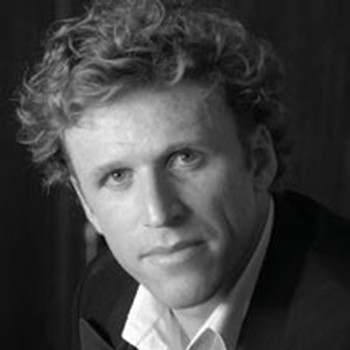 Cameron Roberts
In recent years Cameron Roberts has enjoyed growing success as one of Australia's finest young artists. He has already performed in Australia, Europe, Asia, and the USA, as soloist and chamber musician, and maintains a diverse range of interests which include jazz, contemporary music and composition.
"high-calibre playing with a controlled vehemence that you might have encountered in a musician twice his age. He is a significant talent." - The Age
"Roberts' thought-provoking Goldbergs...with the pivotal 25th variation sensitively given" - Limelight Magazine
Australian-born pianist Cameron Roberts is recognised as an artist of great distinction and originality. He performs in Australia, England and Spain as soloist and chamber musician whilst gaining growing success as a composer and arranger. Completing studies in both music and medicine at The University of Melbourne, he furthered his musical training at the Australian National Academy, the Tanglewood Institute, USA, and privately at the Moscow Conservatory, Manhattan School of Music, and Royal Academy, London.
Following prize-winning successes in Australia he has performed as soloist in London, Madrid, Gante, Sydney and Melbourne, in ensembles in The Royal Albert Hall, London, The Konzertgebauw, Netherlands, and The Sydney Opera House, and has also collaborated with such conductors as Lawrence Foster, John Hopkins and Dobbs Franks, performing concertos by Brahms, Beethoven and Rachmaninoff, amongst others.
His debut CD recording of Bach's Goldberg Variations and Original Transcriptions (Move Records, 2006) is praised as 'thought-provoking' and 'a disc of rare and valuable insight', and has been used in the Australian ?lm, Lucky Miles (2007). His performing repertoire includes major works such as Iberia by Albeniz, and The 24 Preludes by Rachmaninoff and an array of original piano transcriptions, which he has recently recorded for Move Records (2009).
Roberts maintains a strong interest in contemporary music, jazz and composition, and with the recent support of the Ian Potter Trust and the Michael Kieran Harvey Piano Scholarship, he is currently writing works for solo piano, chamber ensemble and a book on 'Piano Technique Optimisation'.
This season he performs in the Purcell Room Southbank Centre, St.Martin-in-the-Fields and St.James Piccadilly, London, the Auditorio Nacional, Teatro Albéniz, and Fundación Canal, Madrid, and makes collaborations with David Walter (oboe) and Beate Altenburg (cello) amongst others.
Artist's website: cameronroberts.com.au
Cameron Roberts is featured on the following titles