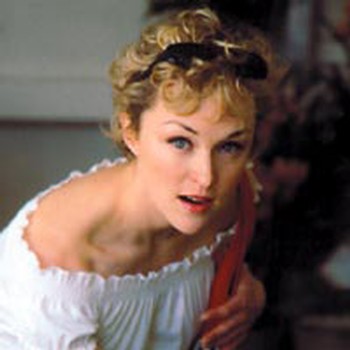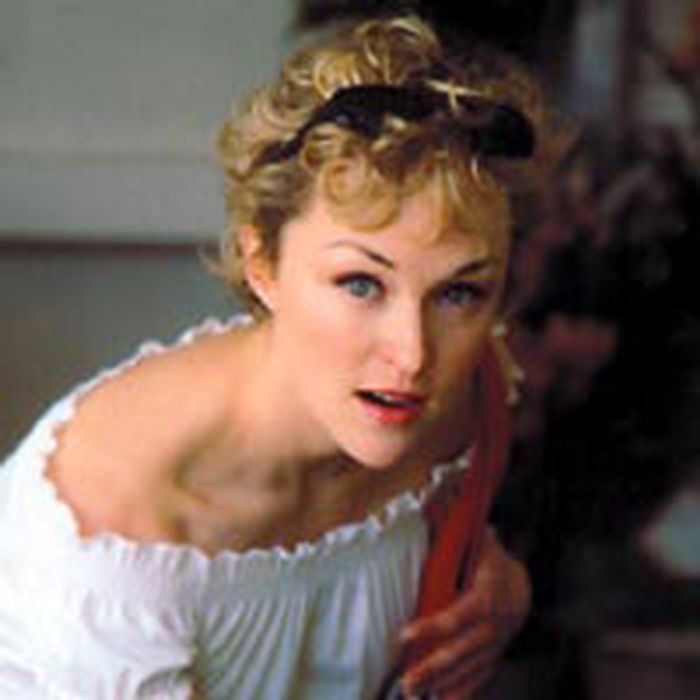 Caroline Craig
Caroline Craig perhaps better known to the Australian public as her character Sergeant Tess Gallagher on the multi-award winning television drama, Blue Heelers. But she can also sing a mean cabaret, and you'll only hear it on the new Raga Dolls CD, Wordless Meanings
Born in Victoria, Caroline Craig perhaps better known to the Australian public as her character Sergeant Tess Gallagher on the multi-award winning television drama, Blue Heelers. Craig says that she was always destined to have a career in the arts as she was surrounded by music from an early age. Early memories include her grandmother playing the piano while she and her two cousins - with their eight dogs as extras - draped themselves in old curtains.
Graduating with her VCE in 1992 she had to decide whether to enrol for law or acting. Wanting to keep her options open she applied for Law in Tasmania and for an Arts degree at Melbourne University. However, during her two day orientation for Law students, Caroline realised that Law was not for her and so she left.
After a brief spell living in London, Caroline returned to Australia and took up her place on the Arts degree. She got involved with the drama department and formed an all girl band called Vinyl Discharge, which played gigs around Melbourne.
However, having been bitten by the acting bug, and inspired by her idols, Cate Blanchett, Jacqueline McKenzie and Toni Collette, she sacrificed her musical career and was accepted into the National Institute of Dramatic Art in Sydney. Over the three years at NIDA Caroline learnt to dance and sing her heart out in musicals, as well as discovering the complexity and brilliance of Shakespeare.
After graduating from NIDA (National Institute of Dramatic Arts) in 1999, Caroline got herself an agent and shortly after an audition - for Blue Heelers. The rest, as they say, is history.
Caroline's distinctive vocals can be heard on one of the new bonus tracks on the Move Raga Dolls CD, Wordless Meanings, singing a cabaret version of Schubert's Du Bist die Ruh.
Based in Melbourne, Raga Dolls play an unusual yet surprising coherent blend of styles all coming together loosely under the heading of 'Salon Music'.
In the beginning, there was harmony - before anyone thought to ask the question "What sort of music do you play?" ... before everyone became too busy to stop and listen anyway ... before music became 'the music industry' ... harmony was lost in a cacophony of meaningless words.
Performer: Vocals