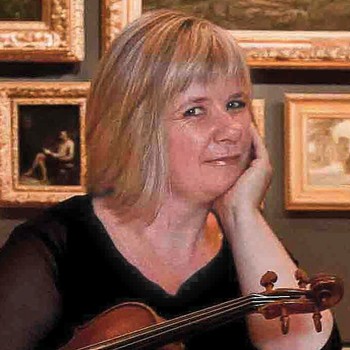 Elizabeth Sellars
Australian-born violinist Elizabeth Sellars, is a graduate of the Guildhall School of Music in London where she studied with David Takeno (violin) and the Takacs String Quartet (chamber music).
A multiple prize-winner, Elizabeth has performed in festivals worldwide and has broadcast on radio in Australia, the UK, Mongolia, Germany and the USA. As a recognized advocate for new music, Elizabeth is the dedicatee of many world premieres. She has recorded for ABC Classics and Naxos and her musicianship has been described as "glowing, compelling" and "exquisite". Elizabeth is a founding member of Sutherland Trio and is currently Co-ordinator of Strings at the Sir Zelman Cowen School of Music, Monash University.
Elizabeth Sellars is featured on the following titles
This unique disc presents an extraordinary insight into the intellectual and creative talent that arose from a particularly fertile period in the history of the Paris Conservatoire. Centred around legendary composer Oliver Messiaen, this eclectic mix of works for violin and piano highlights the influence of Messiaen on his students György Kurtág, George Benjamin and Pierre Boulez and also considers the influence on Messiaen by his teacher, Paul Dukas.
Performer: Violin
Elizabeth Sellars also appears on

Presented by Australia's renowned Team of Pianists, New Norcia: A Spanish Rhapsody reflects the blending of Spanish and Australian cultures, both in the New Norcia community and in the selection of works on the disc.
Performer: Violin