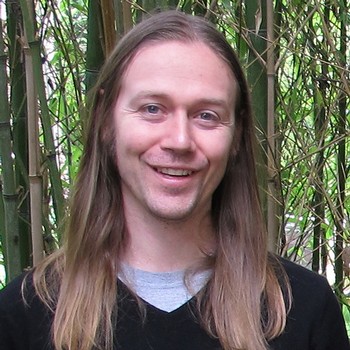 Gareth Hill
After studying violin from aged eight, a suggestion from his orchestra conductor prompted Gareth Hill take up the Double Bass. Under the tutelage of renowned bassists U.S ex-pat Eric Ajaye and Max McBride in Canberra, Gareth pursued jazz, classical and other styles in the capital's thriving music scene.
Gareth's dedication to his art led to New York where he studied with legendary bassists Rufus Reid and John Patitucci. Additionally, he has toured and performed with diverse artists and ensembles such as jazz greats Bernie McGann and Mark Levine, classical artists Thomas Ades and Brett Dean, and Amanda Palmer of the Dresden Dolls. After relocating in 2008, Gareth is deeply involved with the vibrant music scene of Melbourne with ensembles Blow, The End, Slow Code, and the Ted Vining Trio.
Drummer Ted Vining, pianist Bob Sedergreen and bassist Barry Buckley first got together in August 1969, and have played around the world ever since as a high sought-after rhythm section. More about The Ted Vining Trio

This is the first Ted Vining Trio CD release since the passing of bass player Barry Buckley in 2006. His replacement Gareth Hill, along with Bob Sedergreen and Ted, recorded this album following a very successful tour of jazz venues around south-east Australia during August 2015.
Performer
Composer