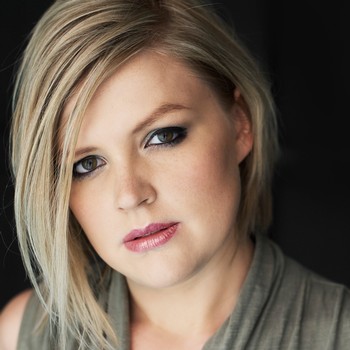 Gian Slater
Prolific Australian Vocalist and Composer, Gian Slater is known for her agile and pure voice, virtuosic improvisations and inventive compositions.  
She has released seven albums of her original music – In My Head, Our Galaxy, Creatures at the Crossroads, The Differences, Still Still, Empathy Chip– Sylent Running and Gone without Saying– Gian Slater's Invenio and has featured on many other albums as a sought after sideman or guest artist. She leads her own acclaimed vocal ensemble; Invenio, who have performed four of her major works as well as collaborations with New York based pianist/composer Barney McAll and treasured Australian singer/songwriter, Lior.
She was a finalist in the prestigious Freedman Fellowship in 2004 and 2010, The National Jazz Awards in 2005, the Bell Awards for Best Jazz Vocal Album in both 2010 and 2013 and was the MJFF Apra Composers Commission winner in 2010. In 2012, she received the Creative Australia Fellowship, awarded to emerging and innovative artists across art practices. Gian has performed in the Melbourne International Jazz Festival, Melbourne Jazz Fringe Festival, Wangaratta Festival of Jazz, Stonington Jazz and the Brisbane Jazz Festival and has performed in Jazz clubs and theatres around the world.
Gian also teaches Jazz and Improvisation at Melbourne and Monash Universities as well guest lecturing at The Manhattan School of Music, West Australian Academy of Performing Arts and Australian National University.
Gian Slater is featured on the following titles

Performer
This CD combines a jazz trio, a string orchestra, and various featured instrumental soloists, not to mention the vocal talents of Gian Slater and Eddie Perfect. Graeme Lyall has provided superbly rich arrangements of songs from the Great American Songbook in addition to other notable tunes.
Gian Slater also appears on

Performer
Such a Sky features recordings of live performances from the Melbourne Recital centre. Cellist, Imogen Manins and Pianist, Tony Gould are joined by a stella lineup of guests including Slava Grigoryan, David Jones, Gian Slater and Riley Lee.