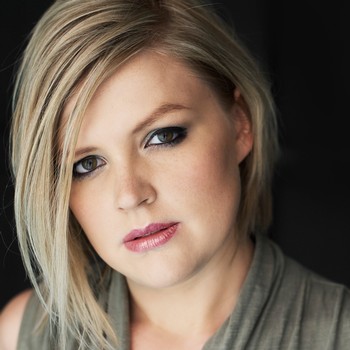 Gian Slater
Prolific Australian Vocalist and Composer, Gian Slater is known for her agile and pure voice, virtuosic improvisations and inventive compositions.  
Gian is a prolific vocalist and composer with an approach that incorporates wordless singing and improvisation, songwriting; electronics and extended vocal techniques; new music and contemporary composition and collaborations with theatre and dance practitioners. She has released eight albums of her original music,and has featured on many projects and recordings for acclaimed artists.

She has been a multiple finalist in the prestigious Freedman Fellowship, Melbourne Music Prizeand Bell Awards. She was the recipient of the MJFF Apra Composers Commission, Creative Australia Fellowship and the PBS Young Elder of Jazz.
Gian formed her vocal ensemble, Invenioin 2010 who have performed seven of her large scale works, released two albums and have collaborated with Barney McAll, Lior, Chamber Made Opera, Robert Jarvis and Rawcus Theatre Company.

Gian is also a long-time passionate educator and lecturer in Voice, Jazz and Improvisation at Melbourne and Monash Universities.
Gian Slater is featured on the following titles

Life Cycle traces the emotional journey of impending motherhood through the music of highly regarded composer Emily Hall and the words of acclaimed poet Toby Litt. It's presented by Gian Slater (vocals), Sonya Lifschitz (piano), Zoe Knighton (cello)
Performer: Vocal
Gian Slater also appears on

This CD combines a jazz trio, a string orchestra, and various featured instrumental soloists, not to mention the vocal talents of Gian Slater and Eddie Perfect. Graeme Lyall has provided superbly rich arrangements of songs from the Great American Songbook in addition to other notable tunes.
Performer: Vocals

Such a Sky features recordings of live performances from the Melbourne Recital centre. Cellist, Imogen Manins and Pianist, Tony Gould are joined by a stella lineup of guests including Slava Grigoryan, David Jones, Gian Slater and Riley Lee.
Performer