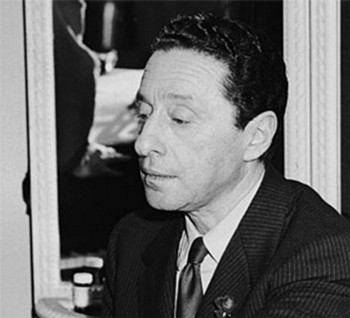 Harold Arlen
Harold Arlen wrote some of the greatest hits from the '30s and '40s, including the entire score to the classic movie, The Wizard of Oz.
Songs such as Over the Rainbow, Get Happy, Stormy Weather, It's Only a Paper Moon, I've Got the World on a String, and Last Night When We Were Young are just some of the standards that live on today and have distinguished Harold Arlen as one of the Great American Composers of the 20th Century.
Compositions by Harold Arlen appear on

Featuring premiere recordings of Australian and American works for the modern flute ensemble, this album is filled with sounds of spirit and serenity. Take a journey from waltzes and fancy two-steps to beautiful arrangements of the most memorable tunes ever written.
Composer

This CD features saucy rounds, madrigals and drinking songs performed by one of Australia's best choirs, directed by Douglas Lawrence.
Songwriter
Renowned jazz singer Linda Cable performs a collection of scintillating moody ballads and up-tempo jazz songs.
Composer