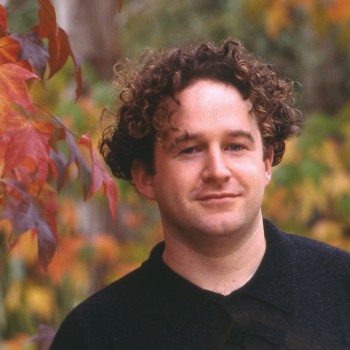 John Heuzenroeder
Announcing the winner of the 1996 City of Melbourne Song Recital Award, the judges described John Heuzenroeder's performance as one which struck them 'as having a most unusual sense of style – a performance you know you will long remember.'
John studied his Bachelor of Music (Performance) with Honours at the Victorian College of the Arts. He has won numerous singing competitions and has performed with the Victoria State Opera and Opera Australia. John has also performed with the Melbourne Symphony Orchestra on various occasions, and regularly in oratorio performances in Melbourne. John Heuzenroeder also enjoys singing a variety of artsong including 20th century composers such as Britten and Poulenc. This is his debut recital disc.
John is accompanied on this disc by Jennifer Marten-Smith, who was admitted into the University of Tasmania, aged sixteen. Although she was the youngest student, she won the Clarice Viney Prize for the 'best pianist in all courses' for each of the three years of her course. In 1986 Jennifer made her debut with the Tasmanian Symphony Orchestra. In 1993 she was awarded the North Forest Products Young Achiever of the Year Award for the Arts. She has worked as a repetiteur with the Australian Opera (now Opera Australia), State Opera of South Australia and the Victoria State Opera. She has been heard in live performance on ABC-FM and at the Melbourne International Festival. During 1997, Jennifer will perform Mozart's Lodron Concerto for Three Pianos and Orchestra and Saint-Saens Carnival of the Animals with the Melbourne Symphony Orchestra.
John Heuzenroeder is featured on the following titles

Tenor John Heuzenoroeder, with pianist Jennifer Marten-Smith, performs both well-loved and rarely heard Mozart lieder. Winner of the 1996 City of Melbourne Song Recital Award.
Performer: Vocals
The vocal group Les Six were formed specifically to perform mediaeval and renaissance repertoire in authentic style.

Easter at Notre Dame Paris, c1220. Music for Easter Sunday mass as it may have been heard at Notre Dame in Paris at the beginning of the 13th century, including the chant propers, a complete cycle for the ordinary in two-part settings in the Leoninus style and three-part organum in the style of Perotin.
Performer: Tenor