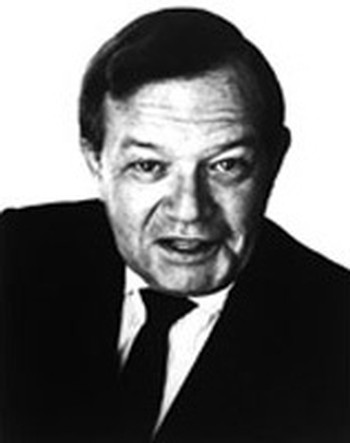 Jule Styne
With the score of such long-running Broadway classics as High Button Shoe, Gentlemen Prefer Blondes, Peter Pan, Gypsy, Bells Are Ringing, Funny Girl and the Tony-winning Hallelujah Baby! to his credit, composer Jule Styne ranks as one of a handful of undisputed architects of the American musical theater.
Born Julius Kerwin Styne in London's East End, Styne's family immigrated to the U.S. in 1912, where young Julius showed such a talent for the piano that he performed with the Chicago, St. Louis, and Detroit Symphonies before age 10.
In 1921, a 16-year-old Styne was commissioned to write a song by a teenaged Mike Todd for a musical act he was creating. The result was "The Moth and the Flame," and the world has been listening to Styne songs ever since--1,500 published songs, to be exact. In Hollywood, where Styne found a champion in Frank Sinatra, his fruitful collaboration with Sammy Cahn yielded a string of Hit Parade leaders plus the exuberant score for MGM's Anchors Away and the Oscar-winning Three Coins in a Fountain.
Styne's unforgettable songs for Broadway include "Diamonds Are a Girl's Best Friend," "The Party's Over," "Let Me Entertain You," and "People." And the genius of Jule Styne has sparked the theatrical careers of Broadway legends Carol Channing, Judy Holliday, Mary Martin, Ethyl Merman, Carol Burnett, Nanette Fabray, Phil Silvers, and Barbra Steisand.
Compositions by Jule Styne appear on

With favourites such as The white cliffs of Dover, Smile and I fall in love too easily, this beautiful duet album between pianist Tony Gould and vocalist Emma Gilmartin is a masterpiece in spontaneous musical invention to be enjoyed again and again. Just you wait and see!
Composer

Move's ARIA-nominated jazz duo again returns to the studio for their long awaited new album! This recording goes much further in terms of repertoire, and consequently extends the level of energy on the spirited pieces, and the level of expression on the gentler ones.
Composer