Tomorrow, just you wait and see
With favourites such as The white cliffs of Dover, Smile and I fall in love too easily, this beautiful duet album between pianist Tony Gould and vocalist Emma Gilmartin is a masterpiece in spontaneous musical invention to be enjoyed again and again. Just you wait and see!
"The title of the CD ... Tomorrow, just you wait and see is the second line of the old wartime song made famous by Vera Lynn. It is just one example of Emma's gift of interpretation, as if she was 'there' so to speak.
"Listen too to her own words on Pygmy Lullaby, and the innate understanding of the Sondheim.
"The occasional piano solo is there to allow one to 'recover' from the breadth of expression in the voice. By the way, With a Song in my Heart comes from an old movie about war.
"This recording makes no distinction between old and new music. It should never matter in the scheme of things. Emotion and depth of meaning in music is timeless.
"Emma and I had a wonderful time making this recording in the peaceful surroundings of Martin Wright's Move studio. There were no preconceived ideas about how we should perform the pieces, but rather a 'let's see what happens' or maybe even just you wait and see.
"I hope somehow this transfers into what you hear."
Tony Gould
Artists
While her skill and training lies predominantly in Jazz and Latin styles, Emma Gilmartin is passionate about, and experienced in a variety of styles including Soul, Popular, and Celtic. She has spent much of her musical life writing her own music in an original band in Melbourne.

Pianist and composer Tony Gould is one of Australia's most respected musicians. His career has embraced many styles of music, not least jazz and other improvisatory musics in addition to traditional and contemporary classical musics. He gives many concerts each year and for 50 years he has been involved in an extraordinary number of recording projects both as pianist and composer and has been at the forefront of music education in Australia via various tertiary institutions in Melbourne and throughout Australia.
Press quotes
"seductive vocals ... tender, hypnotic piano ... a delightful session of restful jazz ... fine offerings" ★★★★
— Chris Copas, The Star
"Gilmartin refurbishes a song through a crystalline purity of vibrato-less tone and flawless pitch. Indeed, her pitch is so perfect that it is almost unsettling ... Gould's legato phrasing, melodic variation and ornamentation, and his emotional impact provide an ideal accompaniment that colours the voice. Listening to their dialogue is part of the treat." ★★★½
— Leon Gettler, The Age - Green Guide
"satisfying ... heartfelt ... what [Gilmartin] offers is a lovely voice, unerring accuracy of pitch and the ability to phrase lyrics in keeping with the song: all qualities fundamental to the singer's art, but not as common as they should be."
— Adrian Jackson, The Bulletin
"This program of soulful songs permeates the consciousness subtly and with increasing conviction at each listening ... atmospherically crafted."
— Michael Foster, Canberra Times
"Quite simply, the collaboration between Emma Gilmartin and Tony Gould make listening to this beautifully recorded CD a delightful experience."
— John Barns, 3MBS FM Libretto
"Emma Gilmartin's artistry belies her tender years ... She is accompanied by the unfailingly pretty piano of Tony Gould. Together they glide through the repertoire which has some refreshing twists to it."
— John Shand, Limelight Magazine
"Tony Gould has emerged as a world-class talent, a formidable composer as well as a highly lyrical interpreter of other people's works ... a sensitive accompanist"
— Steve Robertson, Music Australia Guide
"Emma Gilmartin's voice is sultry and experienced, despite her age ... Tony Gould will forgive me for dwelling on his singing partner. We expect something close to perfection from him, and he delivers it; but Gilmartin is a real find."
— Andrew Ford, Australian Financial Review
"well worth the listen ... the voice of Emma Gilmartin - crystal clear in tone and clarity, and with a quality that captures the stillness of the moment ... is surrounded by the perfection of Tony Gould's exquisite arrangements and pianistic abilities ... a wonderful debut CD and a piece of work to be proud of ... recording quality is also excellent"
— Caroline Lynn-Bayne, MCA Music Forum
"[Emma] sings the songs pretty much the way the composers intended - no doubt prompting approving, albeit posthumous, nods from songsmiths like Richard Rodgers and Irving Berlin, both of whom famously loathed singers who took liberties with their works."
— Steve Robertson, Music Australia Guide
Audio previews
Track Listing
Performers
Composers
Where to buy
Tomorrow, just you wait and see is available for download from the iTunes Music Store.
It's available for streaming through Apple Music.
Tomorrow, just you wait and see is available as as CD. It can be purchased online through Buywell Music or the Australian Music Centre which both offer secure online ordering.
Move CDs can be ordered through music retailers across Australia including Readings.
Product details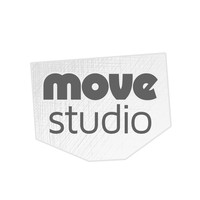 Recorded at the Move Records Studio, Melbourne Australia.