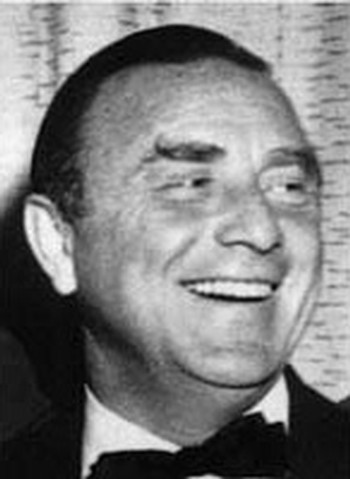 Sammy Fain
Sammy Fain, born Samuel Feinberg in 1902, was, for over 40 years, a prolific composer for stage and screen. A self-taught pianist, as a schoolboy he plagued New York publishers with his songs.
His early jobs were working for a music publisher and as a singer-pianist for radio and vaudeville. His first published song, with a lyric by Irving Mills and Al Dubin was Nobody Knows What a Red-Haired Mamma Can Do. It was recorded by Sophie Tucker.
From 1926 until 1942, Fain's main collaborator was Irving Kahal and together they penned many hit songs. His Broadway credits included Everybody's Welcome, Right This Way and Hellzapoppin', reputedly the most popular musical of the 1930s, Flahooley, Ankles Aweigh, Christine and Something More.
Compositions by Sammy Fain appear on

Composer
This is the first Ted Vining Trio CD release since the passing of bass player Barry Buckley in 2006. His replacement Gareth Hill, along with Bob Sedergreen and Ted, recorded this album following a very successful tour of jazz venues around south-east Australia during August 2015.

Composer
With favourites such as The white cliffs of Dover, Smile and I fall in love too easily, this beautiful duet album between pianist Tony Gould and vocalist Emma Gilmartin is a masterpiece in spontaneous musical invention to be enjoyed again and again. Just you wait and see!
Composer
A truly unique experience: two grand pianos together on one disc. Bob Sedergreen and Tony Gould, two great Australian jazz improvisation artists.