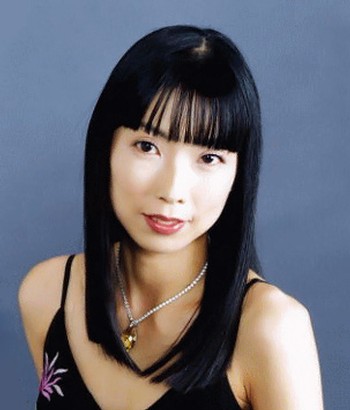 Kanako Okamoto
Kanako Okamoto is rapidly gaining an international profile as an exciting and significant Japanese composer.
Recent performances include: the 20th Asian Composers' League Festival 1999, Federation Music Week in Melbourne 2001, The 7th Evening of ACL/ISCM in Tokyo 2002, 2002 ACL Forum in Seoul, 2003 International Festival of Women in Music Today Seoul, 14th International New Music Week in Bucharest Romania 2004, Live Broadcast By ABC Classic FM production in Hobart 2005, Menin Gate Concert in 2005 Australia, University of Glasgow 2005, Japan-Australia Exchange concert in Melbourne 2006, Port Fairy Spring Music Festival 2006, Australian National University 2006 and 2007, and the Kawai Keyboard Series 2007 Brisbane, Australia.
Kanako Okamoto is a member of the Japan Federation of Composers' (JFC) and the International Alliance for Women in Music (IAWM).
Artist's website: www2.ocn.ne.jp
Compositions by Kanako Okamoto appear on

Composer
A special CD to celebrate Move Records' 50th year. Twenty-four Australian composers were invited to create a new short work for this special commemorative disc.

Composer
This instalment of the Michael Kieran Harvey Collection features the piano music of Kanako Okamoto. The album features two pieces written for Harvey, Petite Suite and Suite in addition to the title track, Crystal Vision, which served as Harvey's introduction to Okamoto's work.