Crystal Vision
This instalment of the Michael Kieran Harvey Collection features the piano music of Kanako Okamoto. The album features two pieces written for Harvey, Petite Suite and Suite in addition to the title track, Crystal Vision, which served as Harvey's introduction to Okamoto's work.
Japanese music for piano has long intrigued me - a country with such rich influences and contradictions has music of great stylisation, sophistication, beauty and uncompromising power. These qualities have had a profound influence on art music of the West, to say nothing of other cultural areas. To find a Japanese composer whose ideas are readily accessible to our ears is very rare however - I think Kanako Okamoto is one such musician.
I first became aware of her work through the 2001 Federation Music Week in Melbourne, where I was performing many new piano works from Asia, among them Okamoto's Crystal Vision. What immediately impressed me apart from the intricate writing and intelligent formal construction was the cumulative power of the work, delivered in a very straightforward and honest manner. Since this time I have encouraged Ms Okamoto to explore as many musical terrains as possible, and this solo piano CD is the result. One hopes this taster will result in the listener further exploring Okamoto's other musical output, which is similarly lyrical and powerful, but equally difficult to define in mere words.
The symbol of the frog became central to the collaboration - more than once people have commented on my face resembling a frog, or, memorably, a toad - but I figured what the hell, as long as it inspires the creative process. Of course, frogs act as miner's canaries in the increasingly impoverished natural world, a sobering thought. I need hardly draw comparisons with classical pianists.
- Michael Kieran Harvey
Artist

Australian pianist and composer, Dr Michael Kieran Harvey FAHA, is one of the foremost interpreters of contemporary piano music of his generation. A champion of Australian music and himself a composer, he regularly commissions new Australian music and has performed with Australia's leading contemporary music ensembles and orchestras.
Press quotes
"Okamoto's piano music is floating and mystical, like raindrops on a clear pond, or glass crystals chiming in a light breeze with touches of the exotic ... Harvey's crisp articulation, sensitive touch and stylish interpretations complement the character of the pieces perfectly. So, if you're after something a little less heavy going in the piano repertoire, this CD is the perfect companion."
Read full review
— Laura Mathison, 4MBS Program Guide
"Michael Kieran Harvey plays superbly and with feeling"
— Elaine Siversen, 2MBS Fine Music Magazine
"Traditional Japanese music make extensive use of nature imagery: birds, animals, waterfalls, trees ... Kanako Okamoto frequently refers to nature which allows her to bridge Western instrumentation and notation and the musical heritage of Japan. Although her works draw on many aspects of Asian music, their instrumentation, form, melodies, and rhythms are all highly accessible to a Western audience. The title work uses the upper register creating a piece reminiscent of shimmering rock crystal. Other pieces bring Japanese reflections on French artist Gustave Moreau, Hindu philosophy and Buddhist cosmology. These finely-crafted works ... embrace both classical Japanese themes and the finest traditions of Western music. Michael Kieran Harvey's impeccable technique brings each work sensitively to life."
— MJ Zank, Journal of International Alliance for Women in Music
Audio previews
Track Listing
Performers
Composer

Kanako Okamoto is rapidly gaining an international profile as an exciting and significant Japanese composer.
Where to buy
Crystal Vision is available for download from the iTunes Music Store.
It's available for streaming through Apple Music.
Crystal Vision is available as as CD. It can be purchased online through Buywell Music or the Australian Music Centre which both offer secure online ordering.
Move CDs can be ordered through music retailers across Australia including Readings.
Product details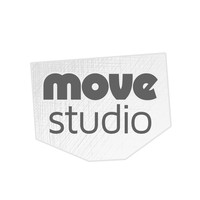 Recorded at the Move Records Studio, Melbourne Australia.
(all except tracks 1, 2 and 3)
List price

$25.00 AUD

Total playing time

65 minutes 59 seconds

Contributor

Kanako Okamoto


Engineer

Martin Wright (all except tracks 1, 2 and 3)
Vaughan McAlley (all except tracks 1, 2 and 3)


Venue

Griffith University (tracks 1—3)
Move Records Studio (all except tracks 1, 2 and 3)


Release date

2007

Copyright

© 2007 Move Records

Phonogram

℗ 2007 Move Records

Categories

Catalogue number

MD 3319

Barcode

EAN 9314574331929