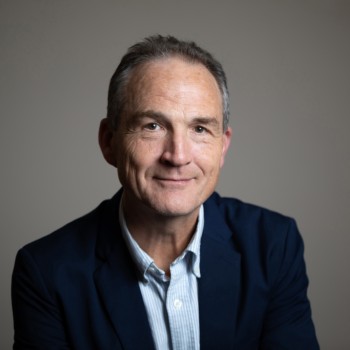 Michael Kieran Harvey
Michael Kieran Harvey is one of the foremost interpreters of contemporary piano music of his generation. A champion of Australian music and himself a composer, he regularly commissions new Australian music and has performed with Australia's leading contemporary music ensembles and orchestras.
Australian pianist and composer Michael Kieran Harvey was born in Sydney and studied piano with Alan Jenkins, Gordon Watson, and at the Liszt Academy, Budapest, under Sándor Falvai. Based in Tasmania, his career has been notable for its diversity and wide repertoire. He has especially promoted the works of Australian and contemporary composers and recorded many solo CDs on various labels.
Released in 2009, his CD "Elektra" (Move MD 3329) was described by Australian critic Clive O'Connell as the product of an "indefatigable master-pianist...pieces commissioned especially for his volcanic talent". Harvey's homage to Zappa "48 Fugues For Frank" was premiered at Mona Foma 2010 and won an AMC state award for best composition in 2011. It is available on CD (MD 3339).
As a pianist Harvey's awards include the Grand Prix in the Ivo Pogorelich Competition, USA (1993 - the world's richest at the time), the Debussy Medal, Paris (1986), the Australian government's Centenary Medal (2002)and the 2009 APRA award for Distinguished Services to Australian Music. His compositions have been performed in Europe, the UK, North and South America and Asia, in addition to major Australian festivals. His compositions are held at the AMC. The Michael Kieran Harvey Scholarship was established in 2006 to encourage future directions in Australian keyboard art music.
In 2012 Michael gave the Peggy Glanville-Hicks address entitled "What would Peggy do?" discussing the cultural cringe in Australian classical music. You can watch it here:
Artist's website: www.australianmusiccentre.com.au
Press quotes
"Michael Kieran Harvey plays superbly and with feeling"
— Elaine Siversen, 2MBS Fine Music Magazine
"Few Australian pianists can touch Michael Kieran Harvey, one of the most exciting exponents of contemporary music in the country"
— Clive O'Connell, The Age
"...Kieran-Harvey's pianisim is superb. He is truly one of the most, if not the most, interesting pianists in the country..."
— Patrick Holland, 4MBS Program Guide
"One of Zappa's greatest passions was classical music. In high school, he studied classical composition, while simultaneously playing drums in a rhythm and blues band. Later in his career, he became a fan of the Synclavier (an early digital synthesizer) and worked with composers, including Pierre Boulez. His synclavier projects includedFrancesco Zappa and Civilization Phaze III. Sadly, this was his final opus, preceding his untimely death in 1993.
48 Fugues For Frank is an unpredictable, exhilarating tribute to one of rock's greatest instrumental pioneers. Ten (not 48…perhaps a nod to Zappa humor) compositions reflect intensity and idiosyncratic progressions that link both composers. "Fugue #1 (Greggery Peccary, Pentagon Afternoon)" is bold and dramatic with sharp arpeggios and spirited rhythm patterns. Influenced by "The Girl In The Magnesium Dress", the second piece is very percussive as Harvey attacks the piano with assured force. He introduces various classical legends into these songs. For "Jazz From Hell", the pianist invokes Debussy and Bartok to interpret Zappa's uncanny improvisational guitar chords (Note: The liner notes are extremely detailed and provide technical insight into the album). There is a jazzy quality to "Fugue #4 (Tink Runs Amok) which utilizes a 12/8 time signature, but maintains a stark resonance.
Each track has its own identity and flair. Fugue #5 (exploring Zappa's underappreciated "Civilization Phaze III") has some quasi-romantic finesse, but still erupts with fury. He captures rapid intensity on "G-Spot Tornado" with unrelenting tempo. Taking on another gem from Jazz In Hell ("St. Etienne/Guitar Solo") Harvey draws on classical roots to invoke melodic terse patterns. Returning to percussive eminence, the beginning notation on "Fugue #8 (Ruth is Sleeping") sustains an intricate contrapuntal exploration. The final composition ("Baby Snakes") exhibits moments of lyrical harmonic fluency. As with many of the cuts, there is a fiery evolution.
Like Zappa, pianist Michael Kieran Harvey is fearless and inventive. 48 Fugues For Frank is a unique tribute." ★★★★
— Robbie Gerson, Audiophile Audition
Michael Kieran Harvey is featured on the following titles
Compositions by Michael Kieran Harvey also appear on

Composer
This recording celebrates the ongoing attraction of Italy and especially Rome as a place of artistic pilgrimage and inspiration.
Michael Kieran Harvey also appears on

Performer: Piano
Works for piano, flute, and cello. Of the six works, four have been composed for the performers on this CD, including the three piano sonatas, which receive their premiere performances.

Performer: Piano
A collection of chamber music by Australian composer Eve Duncan. This new CD features recordings of her work performed by artists from Australia and overseas including the Australian National Academy of Music String Ensemble and Michael Kieran Harvey.

Performer: Piano
This album spans nearly a quarter of a century of composition in the field of chamber music by Peter Tahourdin. The pieces reflect Peter's compositional metamorphosis and encompass a myriad of influences and themes, from Indian ragas to the Carmina Burana.